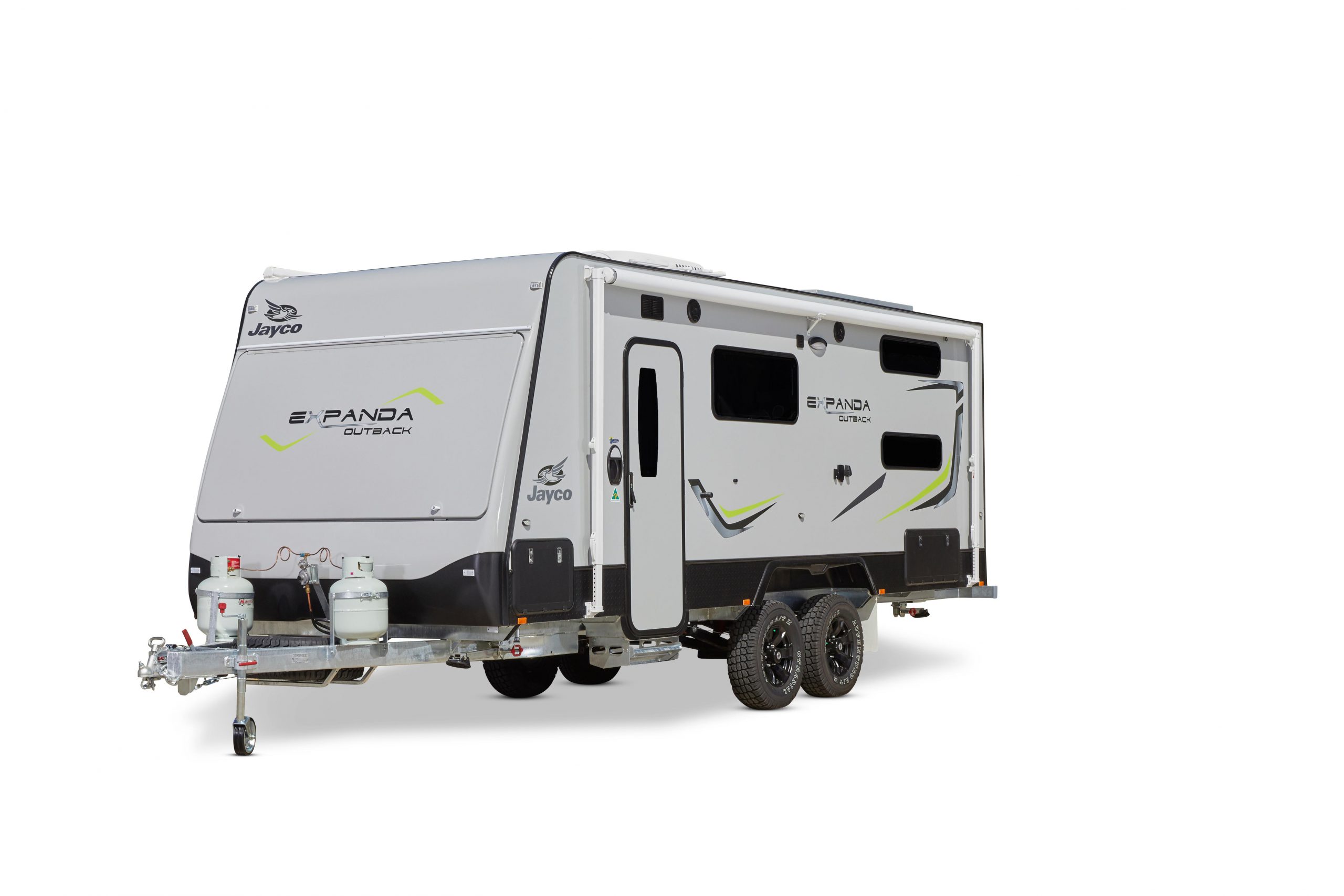 EXPANDA CARAVAN
Designed for comfort, built to last
Family adventures made easy is the motto of the Jayco Expanda. Designed to sleep between 4 and 8 people, the Jayco Expanda makes use of every available space for maximum comfort. Featuring two expandable double beds with innerspring mattresses at each end of the caravan, the Jayco Expanda offers a clever use of interior space with the towing feel of a standard compact caravan. The Jayco Expanda caravans are built to last with multilayered, vacuum-bonded fibreglass walls that are hail-and dent-resistant and offer great thermal and acoustic insulation. The one-piece, double-stitched tent sections are made in Australia from 14oz heavy-duty local canvas.
JHUB Phone App
Stay connected to your van wherever you are with the BMPRO JHUB phone app
Washing Machine
Option up and have a 3.3kg washing machine installed in your bathroom.
Air-Conditioner
Stay comfortable in any climate with the roof mounted air-conditioner.
New Look
New look, same trusted Jayco Tough Frame wall construction technology.
HAIL AND DENT RESISTANT EXTERIORS
18 ft Jayco Expanda 18.58-2 Outback 2019
$62,990
Type: Expanda
Tare Weight (kg): Not Specified
Tow ball (kg): Not Specified
Travel length (mm): 7080
Travel height (mm): 3040
Body (L): 5525
Width (inc awning): Not Specified
Interior (L): 5245
Interior (H): 1975
Sleeps Up To: 5
Item condition: New
Availability: Dealership
ID: 1290
20 ft Jayco Expanda 20.64-1 Outback 2019
$69,490
Type: Expanda
Tare Weight (kg): 2625
Tow ball (kg): 265
Travel length (mm): 7930
Travel height (mm): 3040
Body (L): 6450
Width (inc awning): 2470
Interior (L): 6170
Interior (H): 1975
Sleeps Up To: 6
Item condition: New
Availability: Dealership
ID: 1250