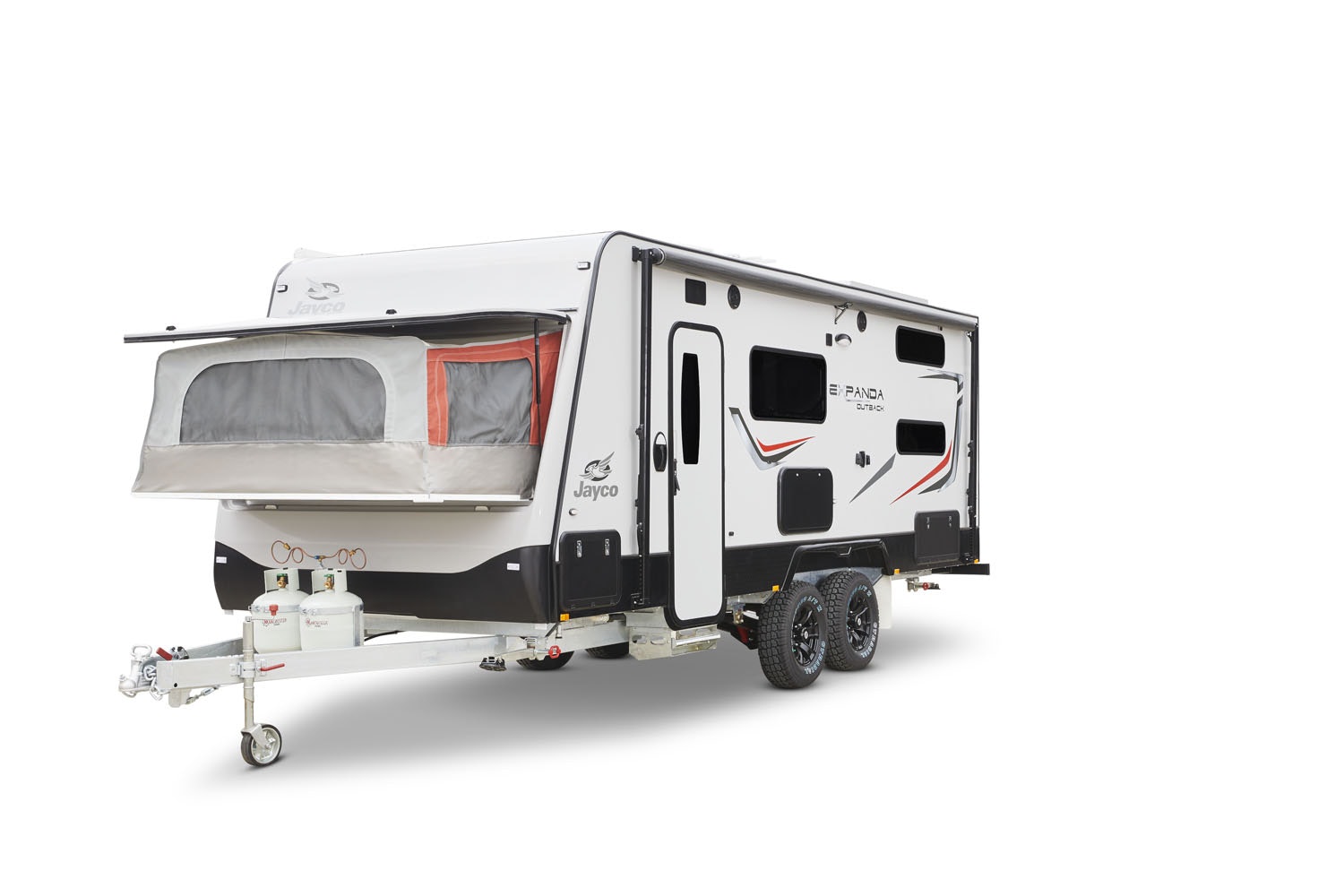 EXPANDA CARAVAN
Designed for comfort, built to last
Designed to sleep between 6 and 9 people, the Jayco Expanda is the ideal caravan for young families and those looking to upgrade from a camper trailer or purchase their first family caravan.
Jayco's 2020 Expanda caravan includes an awning with LED strip lighting that will take your outdoor adventures from day to evening with ease, an abundance of storage with optional large slide out storage drawers and sleek matte black handles and push buttons to sum up the new style.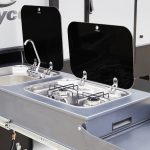 Slide out kitchen
Cook and entertain outdoors with the slide out Kitchen.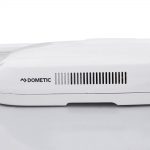 Air-Conditioner
Stay comfortable in any climate with the roof mounted air-conditioner.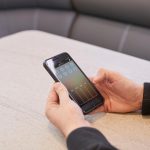 JHUB Phone App
Stay connected to your van wherever you are with the BMPRO JHUB phone app.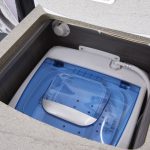 Washing Machine
Option up and have a 3.3kg washing machine installed in your bathroom.
JAYCO EXPANDA CARAVAN (OUTBACK)
Features:
Walls – fully insulated Tough Frame
hail & dent resistant
Tent section – One Piece
Double Stitched
heavy duty canvas & Boltiflex
Suspension – JTECH 2.0 Suspension Independent Coil
Brake Unit – Tow Secure Emergency Braking
Reversing Camera (Optional)
Sway Command Tow Control
EziGlide Drawers including Pot Drawer
Large Storage area under bed
Overhead storage compartment
Slideout storage tub (Optional) Amazon Echo Dot smart speaker with Alexa Voice control (Optional)
160w Solar Panel with regulator
CD/Radio with Internal & External Speakers (Optional)
LED display for battery and water tank monitoring (Optional)
Air conditioning
Cooktop – 4 burner grill
171L Fridge
High density foam mattresses to bunk areas
Seating area with selection of modern fabrics
Seating area with selection of genuine leather (Optional)
Alloys & Tyres – 235/75 RI5
Corner steadies – Drop Jacks, Coupling – D0-35 (Optional)
Picnic table (Optional)
Fresh Water tank – 2 x 80L
Gas Bottles – 2 x 9kg
360° Interior Walkthrough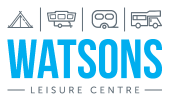 P: 1300 518 083 W: watsonsleisurecentre.com.au
Key:
(O) – Option – Customers can choose to option out their RV with this particular product. An option does not come with an RV unless it has come fitted to a stock unit and clearly states this in the description and accompanying photos
Please note: Jayco can from time-to-time change options, decor and other features of a van without notice. Always confirm with a Watson's Leisure Centre Salesperson as to the exact features of the RV.
* Pricing is based on a standard 2020 model. Drive away price is inclusive of all on road costs. Additional weight tax may apply for NSW registered vehicles. All images are for illustration purposes only. Features subject to change. Visit our website terms or use for more information.