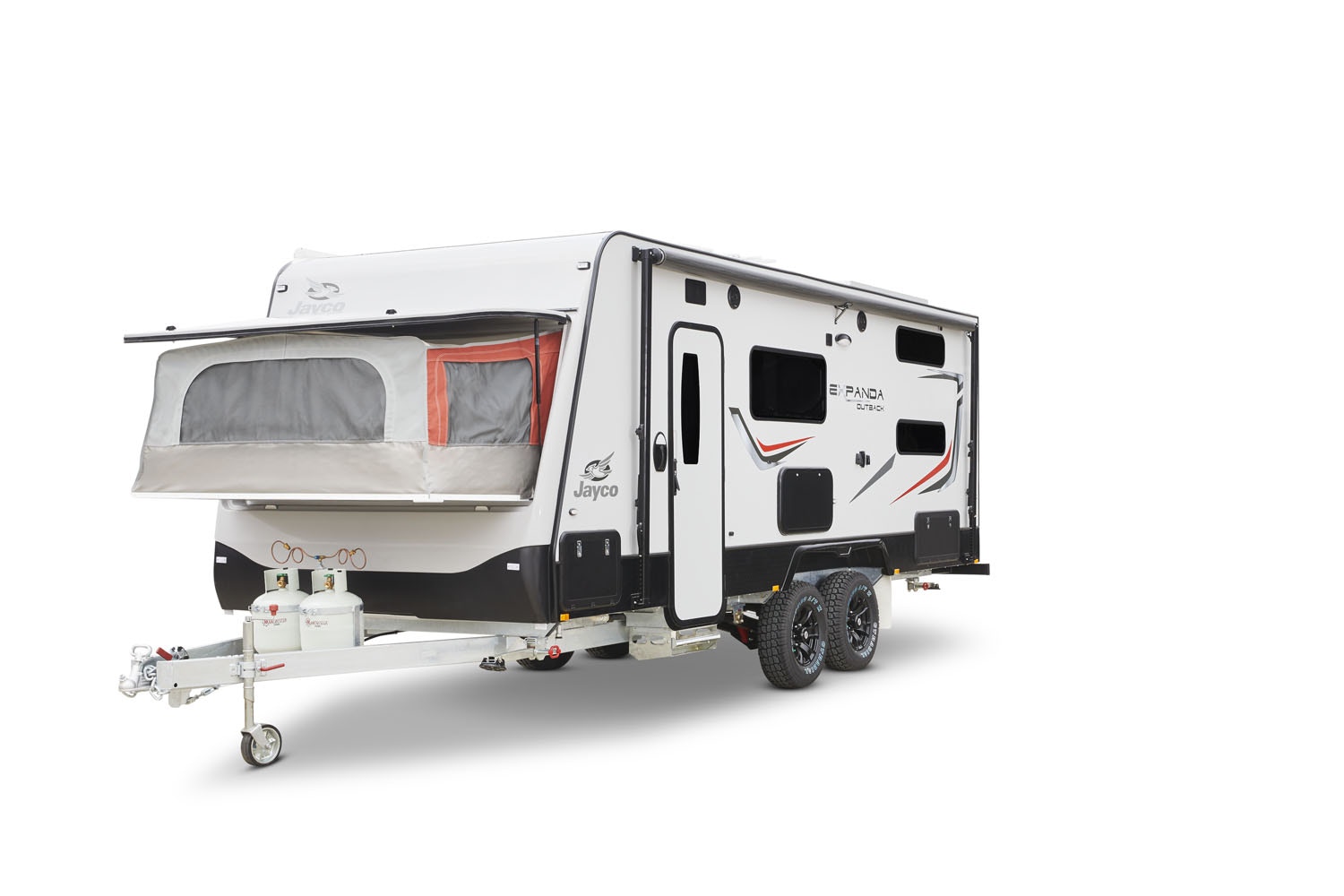 EXPANDA
Raise Little Adventurers
Family adventures are made easy with Jayco's Expanda Pop Top range – this range is small to tow with room to move and the 2020 range showcases Jayco's innovation at its finest.
With its famously recognisable silhouette that is created by the two expandable double beds at each end of the RV, Jayco's Expanda Pop Top range makes use of every available space for maximum comfort which we know is a deal breaker when it comes to Caravanning with your family.
Easy to set up, the Jayco's Expanda Pop Top is designed to sleep between 4 and 8 people. It's the ideal range for young families to relax together under one roof and for those looking to upgrade from a camper trailer or purchase their first family Pop Top.
It's time to expand your holidaying adventures with the new Jayco 2020 Expanda Pop Top range.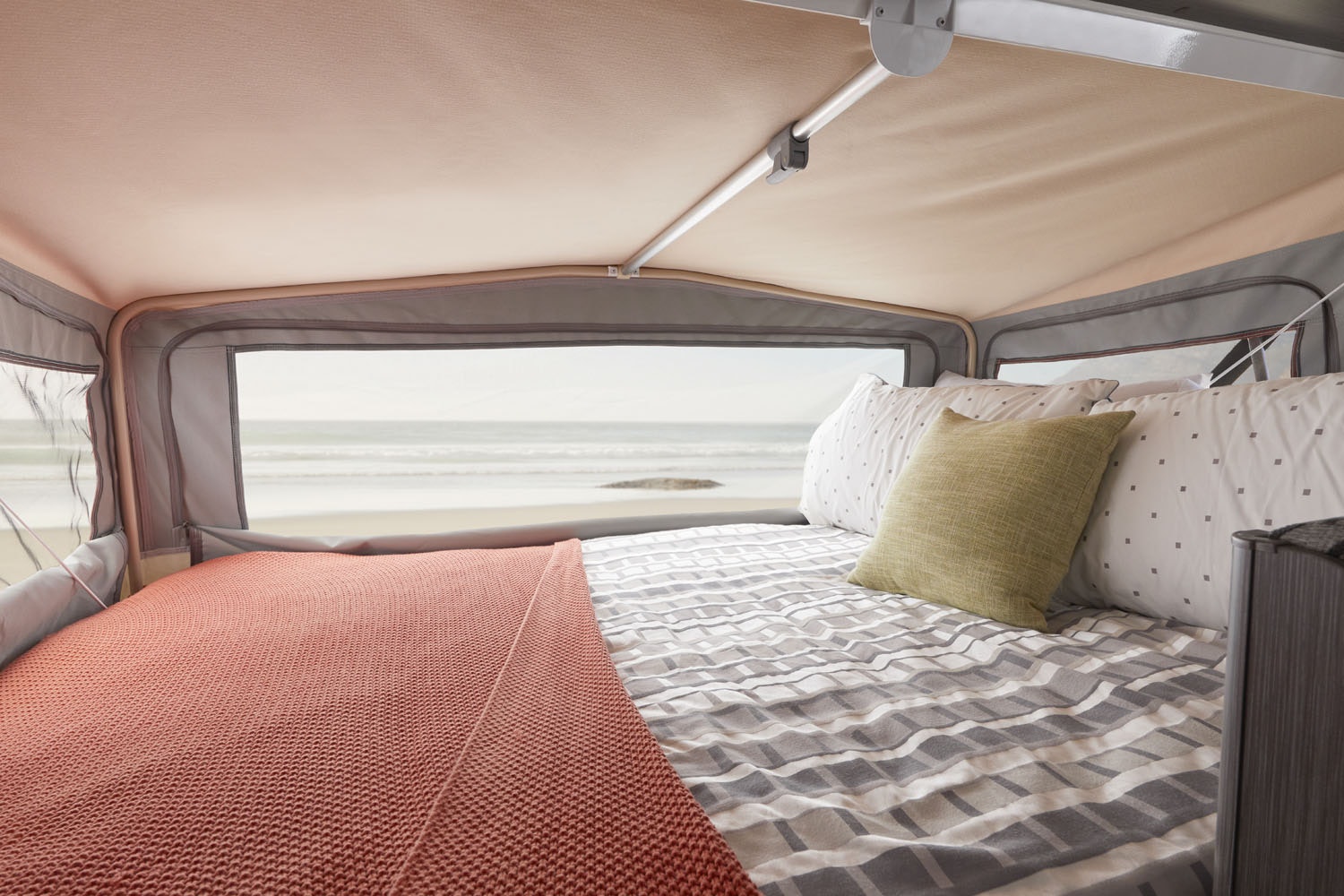 Strong and durable
The Jayco Expanda caravans are built to last with multilayered, vacuum-bonded fibreglass walls that are hail-and dent-resistant and offer great thermal and acoustic insulation. The one-piece, double-stitched tent sections are made in Australia from heavy-duty canvas and boltiflex.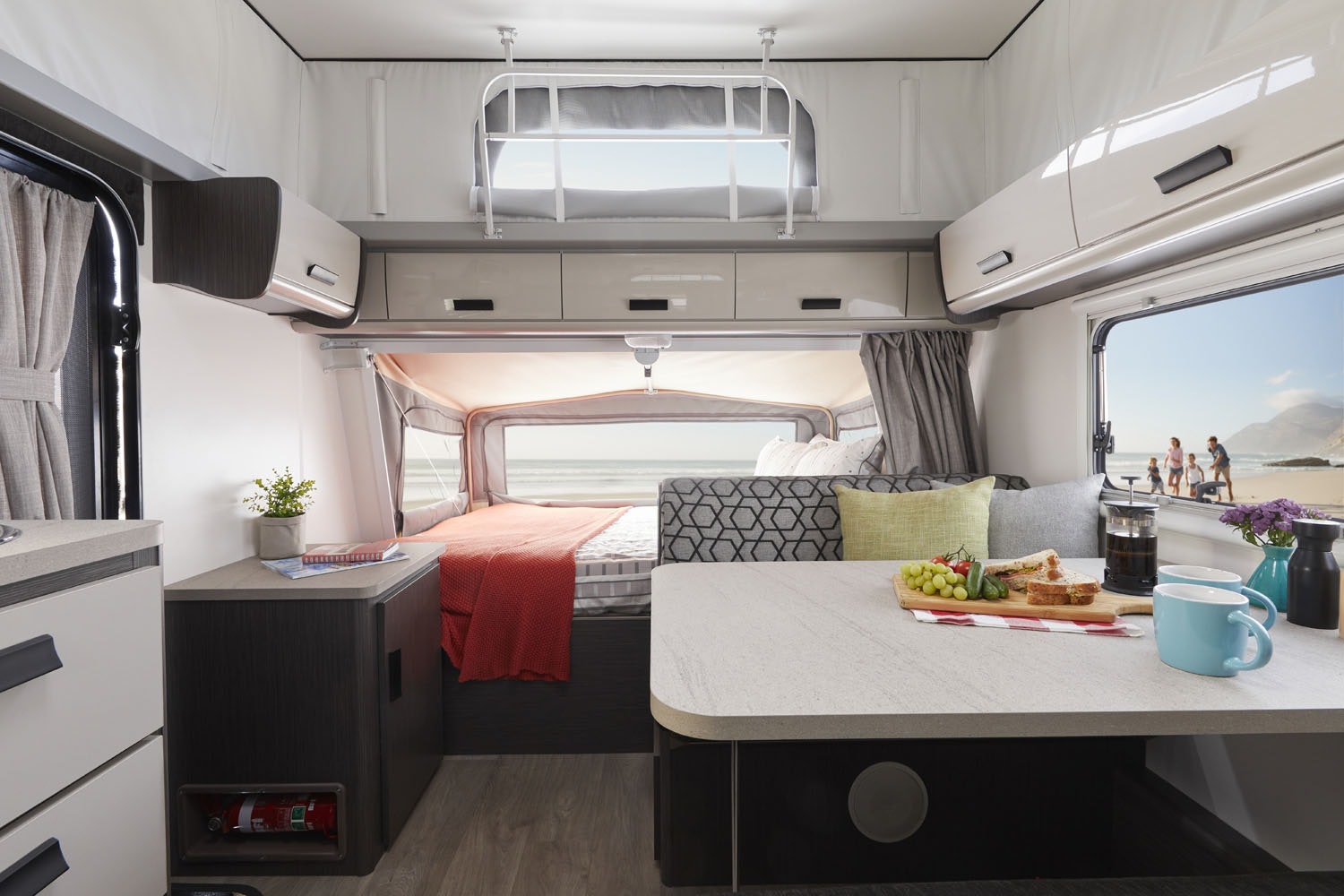 More living room
Feel the Expanda difference with front and rear fold down beds, creating an open living space. Other features include a four-burner gas cooktop and griller and fridge, full ensuite, comfortable double beds(with optional bed-end privacy screens to separate yourself from the world), and roof-mounted air conditioner.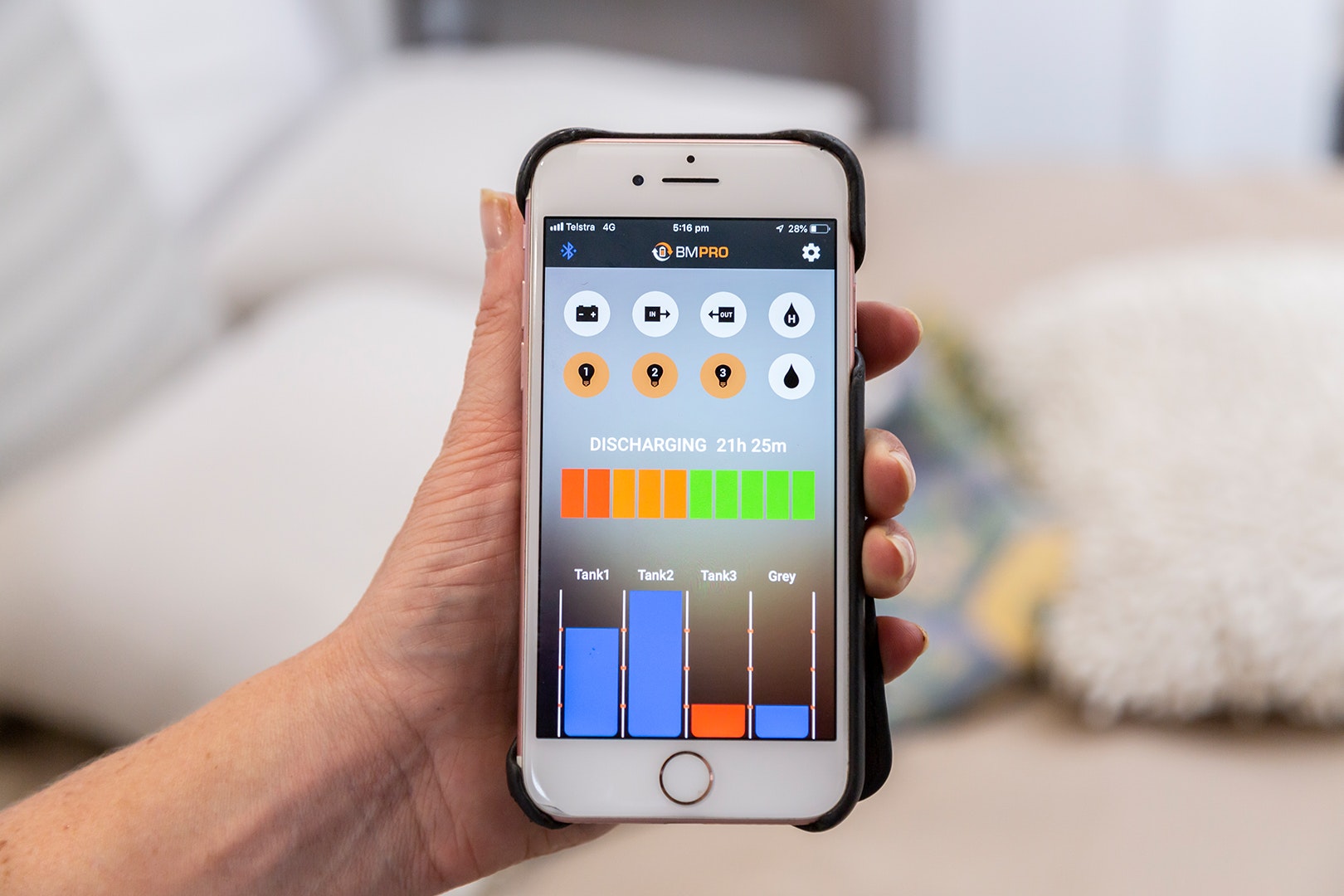 JHUB
When going off-grid, you won't be caught short thanks to the internal portable control panel, JHub. Monitor water levels in grey and fresh tanks, ensure solar panels provide enough power, or check battery's estimated time to discharge and turn off heavy power consumers, while sitting near the campfire.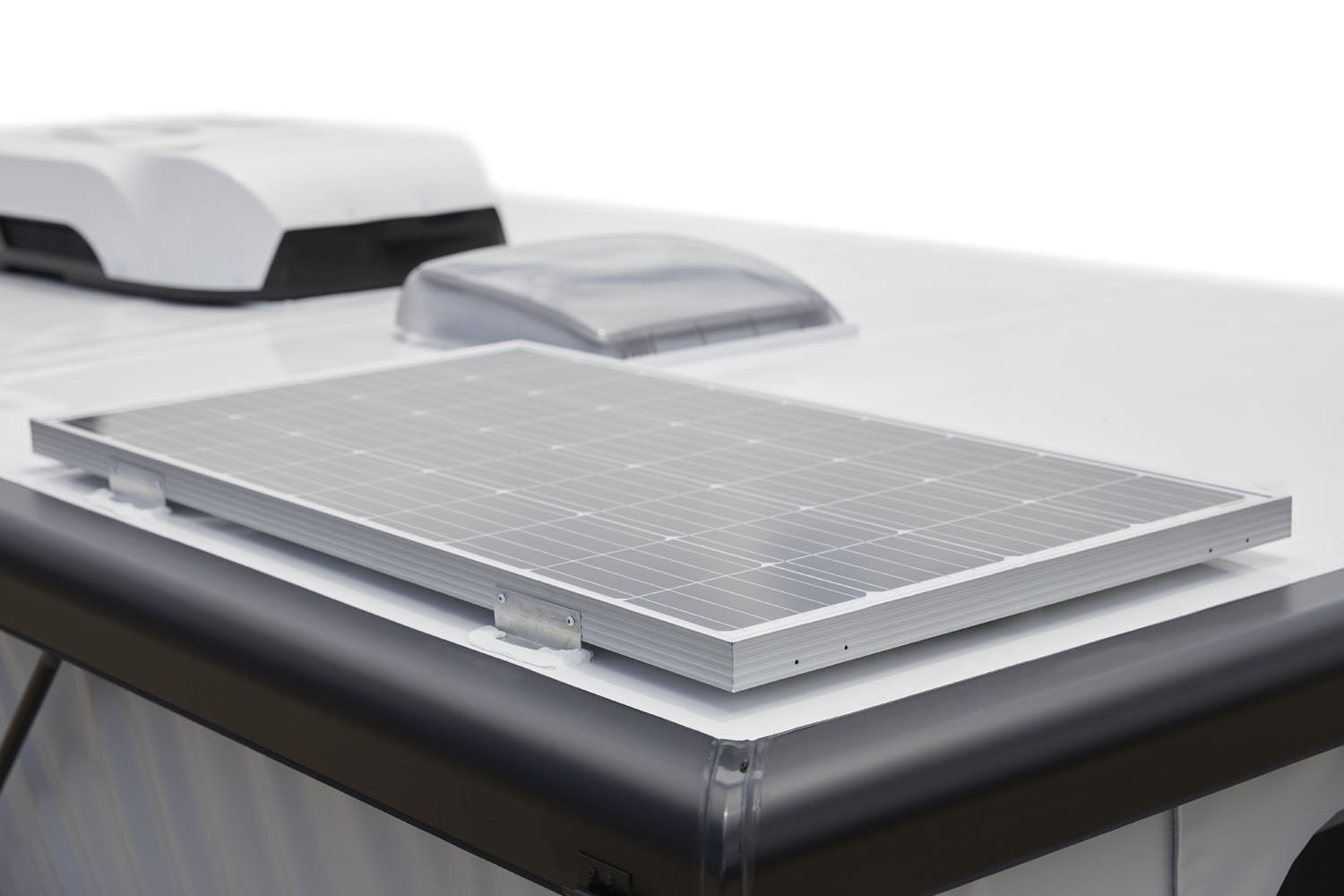 Customise your Expanda
Choose from several different floor plans that alter the Expanda based on what you need. Each model has a list of optional extras to improve on the already impressive features. Neutral interiors inspired by the colours of Australia mean you can add personal touches to make Jayco Expanda your own holiday home on wheels.
EXPLORE THE CARAVAN MODELS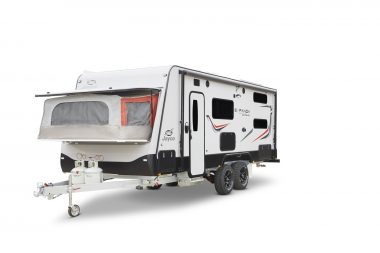 Jayco Expanda Caravan
Generous living space & storage for the whole family.
from $74,490*
* Pricing is based on a standard 2020 model. Drive away price is inclusive of all on road costs. Additional weight tax may apply for NSW registered vehicles. All images are for illustration purposes only. Features subject to change. Visit our website terms or use for more information.