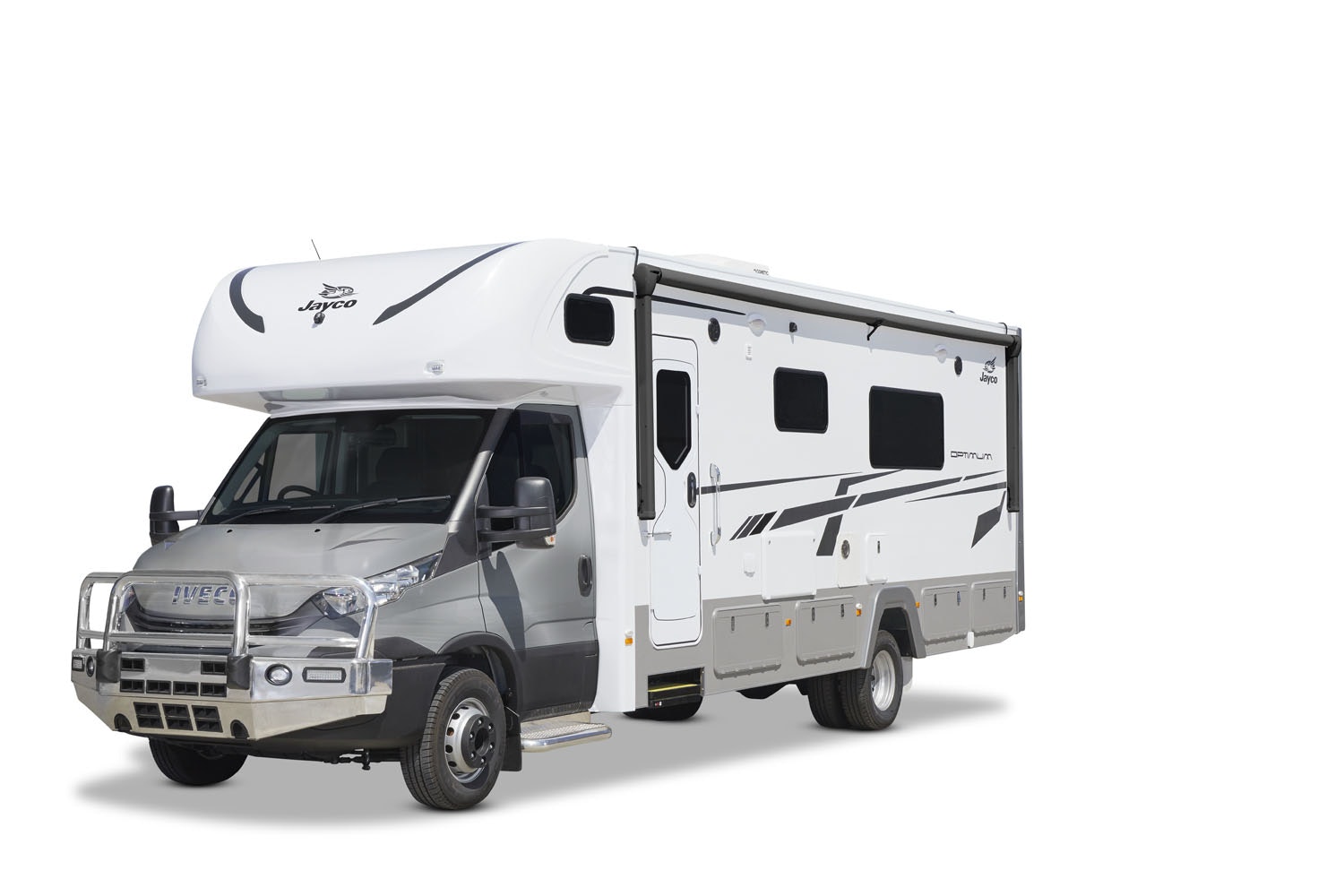 MOTORHOMES
Your Dream lifestyle starts here
Jayco's 2020 range illustrates how we have honed our innovation expertise to focus on three core developments – to improve connectivity, safety and security all achieved by uncompromising comfort and style that Jayco products are known for.
This year, Jayco's Motorhome range comprises of three models, all of which exude style, comfort and sophistication to take your adventure to new levels of premium travel.
A state-of-the-art Jayco Motorhome lets you explore the great outdoors in comfort and style. Road trips and touring holidays have never been easier, or more enjoyable. When the next adventure beckons, just climb into the driver's seat and turn the key.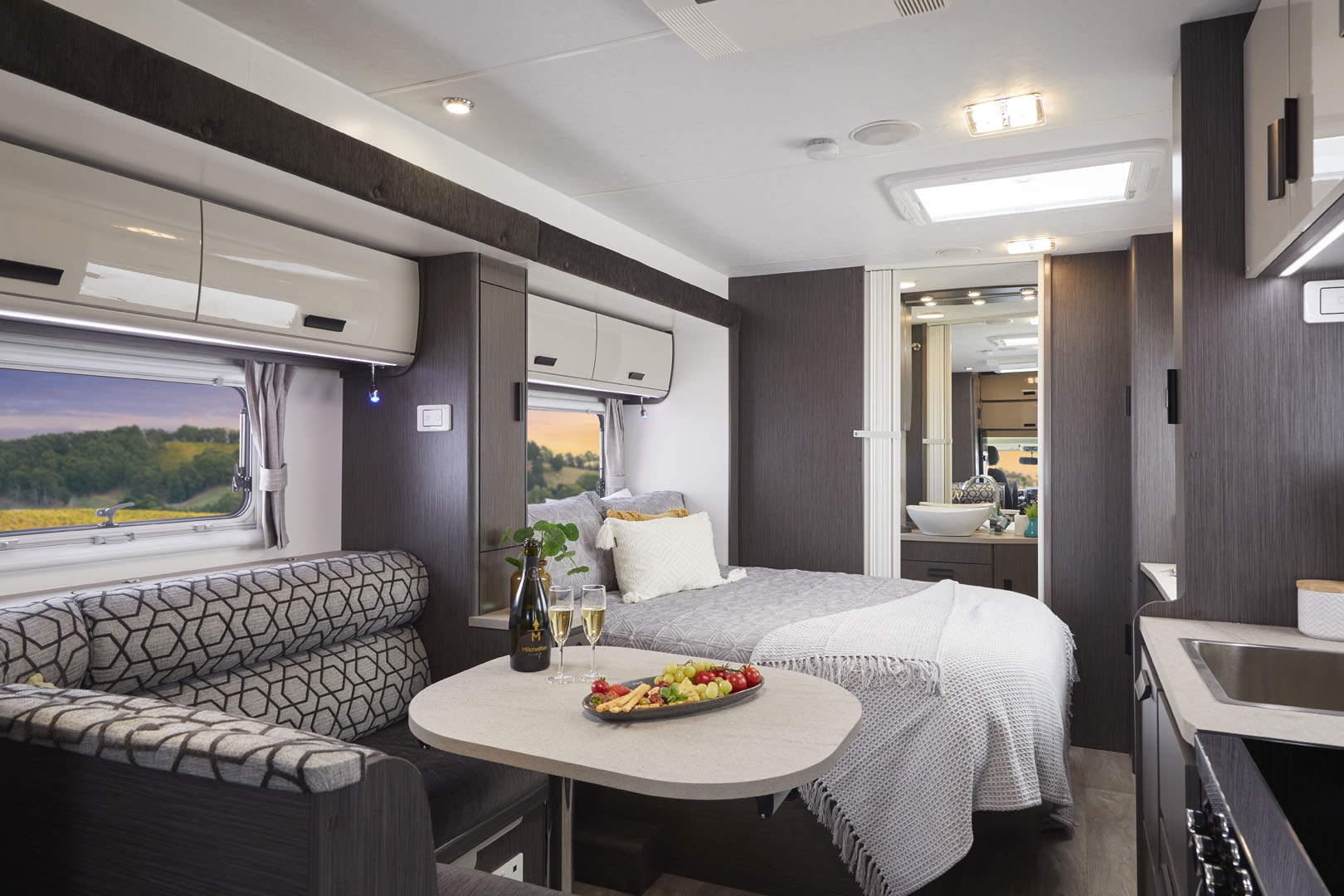 All the creature comforts
Feel at home on a comfortable innerspring mattress and awake fresh to a new day of adventure. Jayco Motorhomes come fully equipped with a kitchen, air-conditioning and full size bathroom.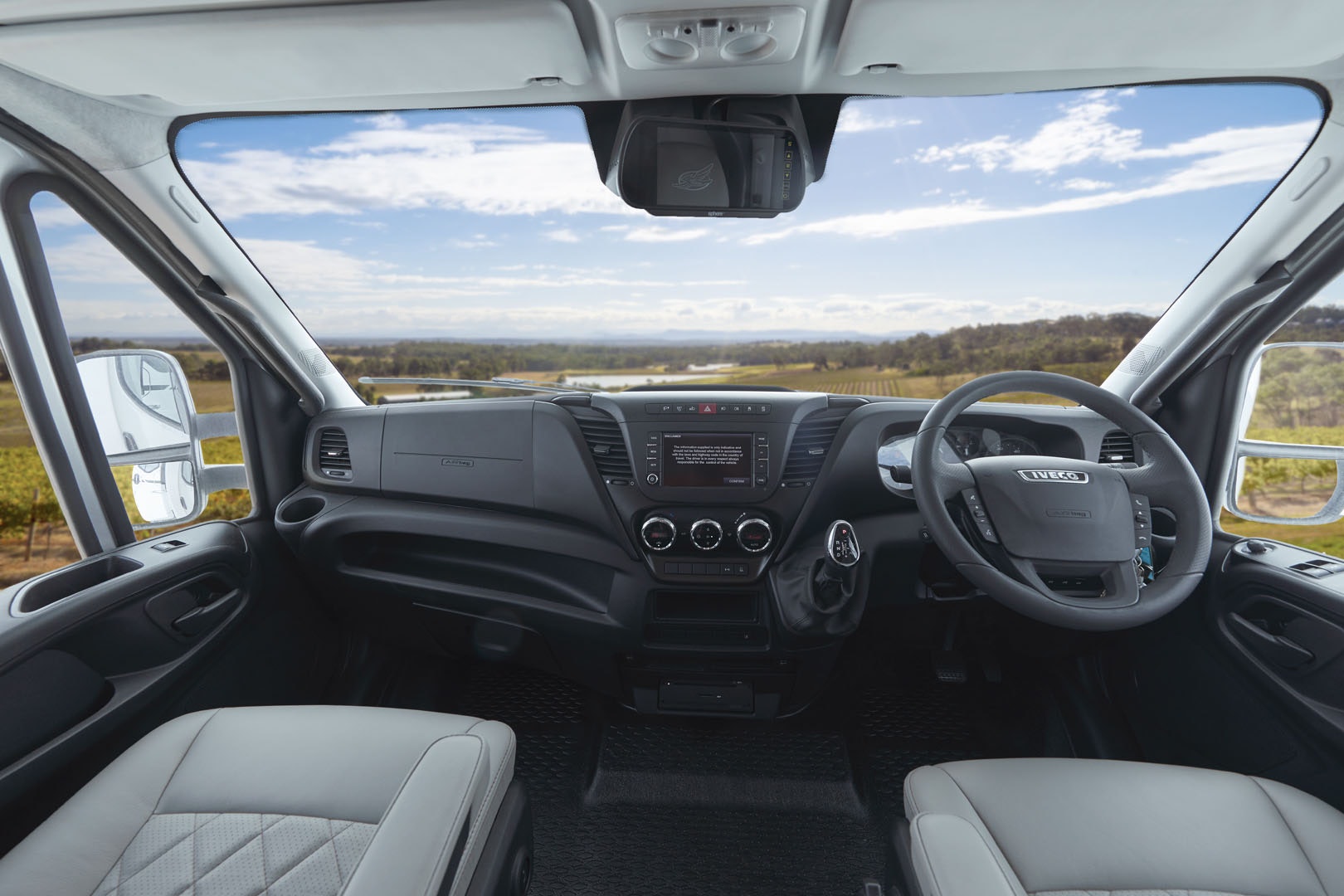 More convenience
Arrive at your destination and park with ease; each motorhome includes a reversing camera to aid with guidance and visibility. Monitor your Motorhome from your phone with our Smartphone app when in bluetooth range and activate personal presets at the touch of a button.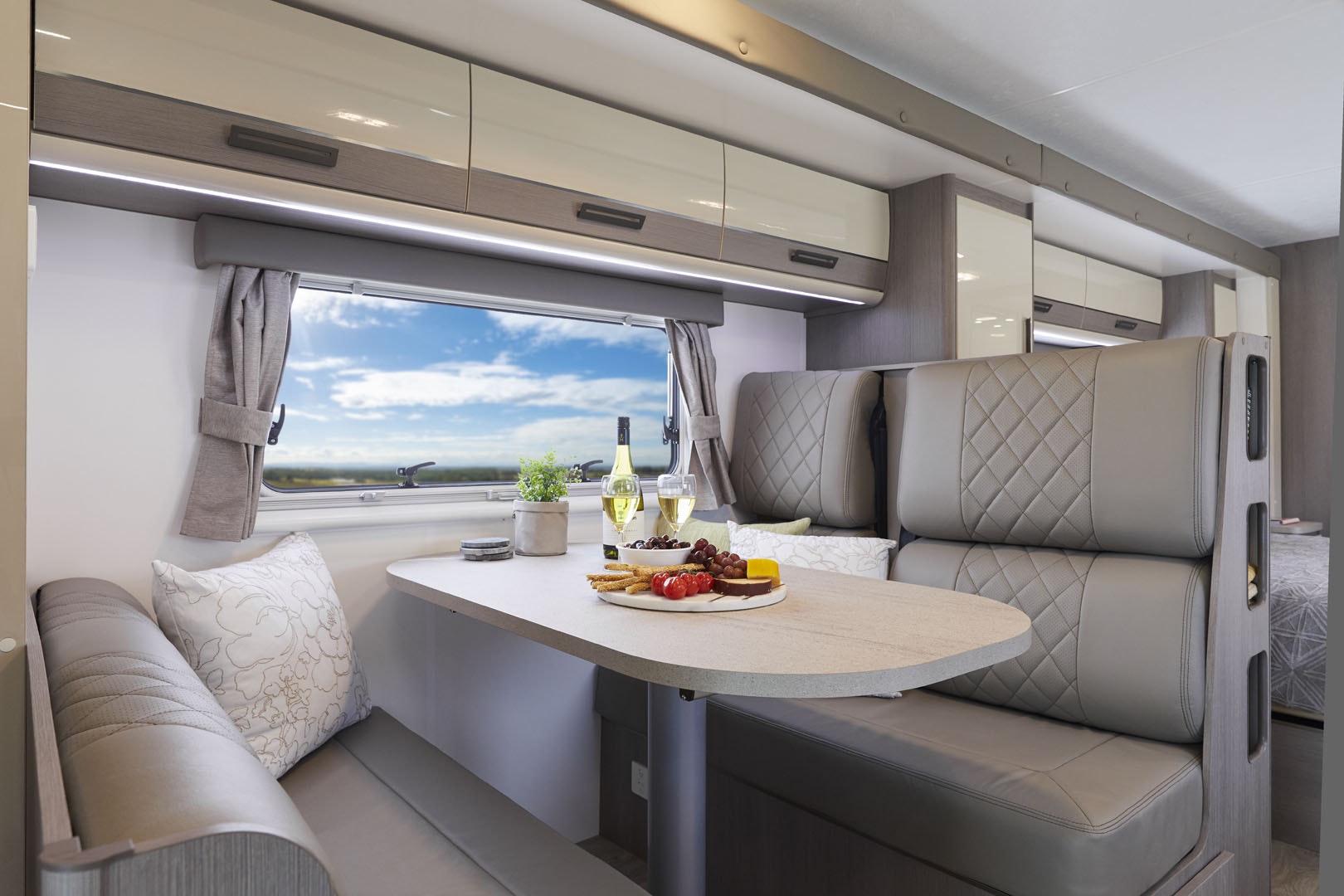 Unwind and relax
Relax in the large seating area featuring ample legroom and comfortable and supportive high-resilience foam cushions. Sit back and enjoy the modern entertainment system which includes a TV, DVD and Furrion CD/radio with external speakers.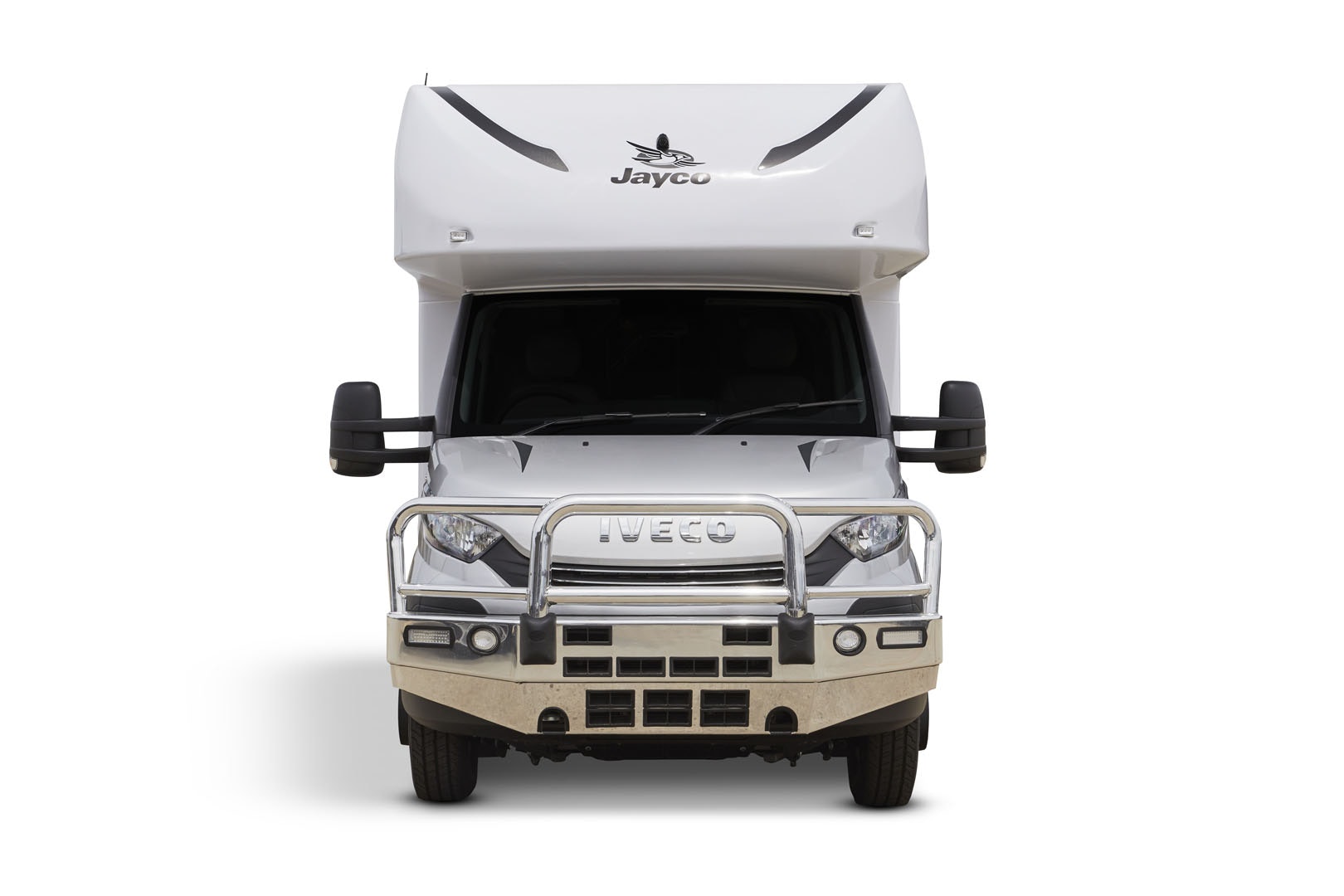 Vehicle options
Your Jayco Motorhome is built specifically for your needs. For enhanced drivability and fuel efficiency, each Motorhome is matched to a turbo diesel cab chassis – Fiat , Renault or Iveco. Check out your options in our Motorhome models.
EXPLORE THE CAMPERVAN MODELS
* Pricing is based on a standard 2020 model. Drive away price is inclusive of all on road costs. Additional weight tax may apply for NSW registered vehicles. All images are for illustration purposes only. Features subject to change. Visit our website terms or use for more information.