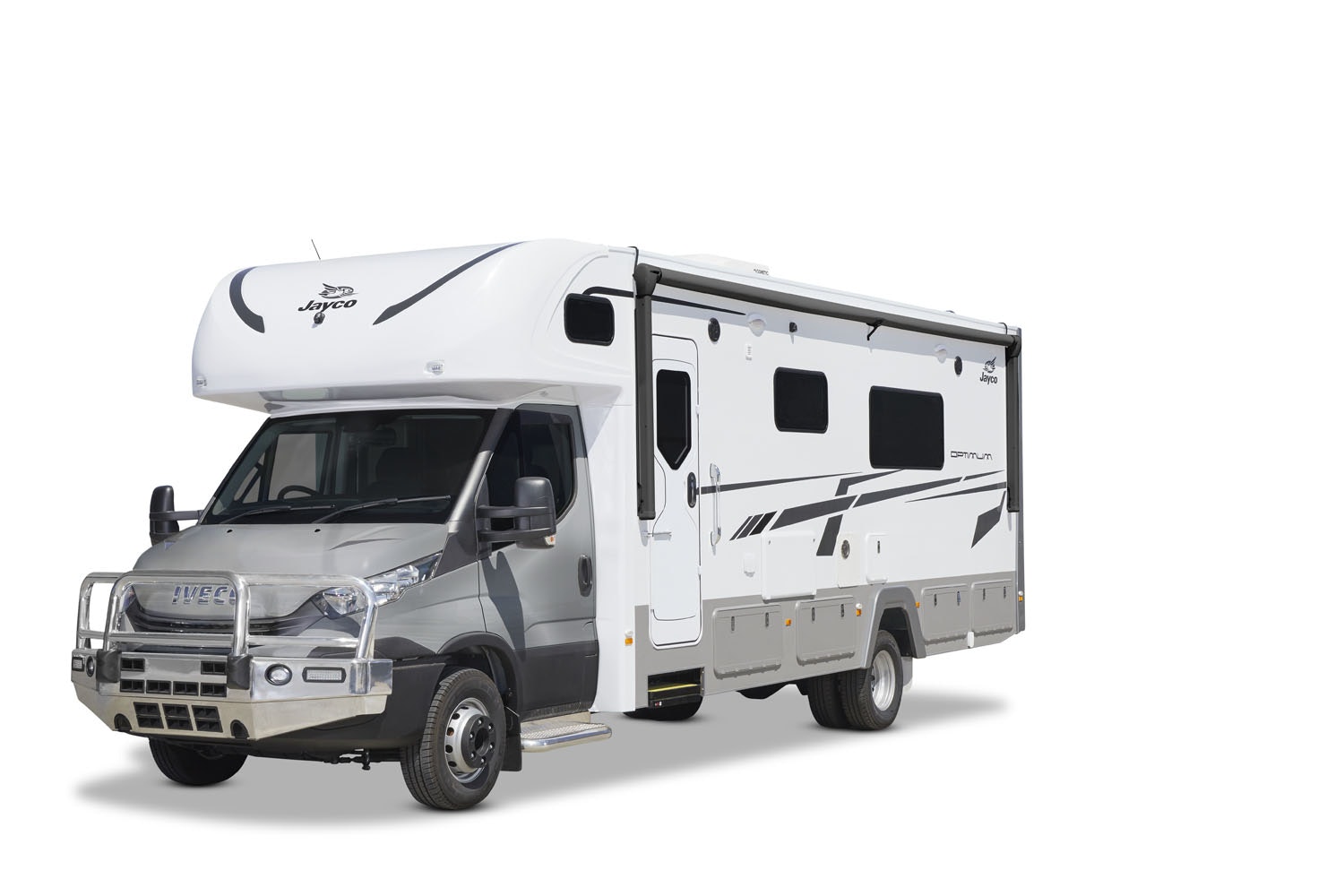 Optimum Motorhome
Luxury as standard
Jayco's Optimum Motorhome is the ultimate in motorhome luxury living. The seamless integration of technology continues to evolve in the 2020 range which allows for effortless holiday living.
Exuding style and premium sophistication, motorhome travel will never be the same once you've explored in Jayco's top of the range, 29ft luxury accommodation.
Jayco Optimum exemplifies the definition of the true home away from home built on the Iveco turbo diesel platform and is perfect for both couples and families.
Adventure beckons in your Jayco Optimum, just climb into the driver's seat and turn the key.
The 2020 Jayco Optimum Motorhome redefines luxury in motorhoming, and now, the Optimum is also the world's most advanced production RV. The all-new technology suite RV Connect blurs the lines between home and away helping you seamlessly make the most of your leisure lifestyle. Exclusive to Jayco and standard on our production 2020 Jayco Optimum Motorhome, RV Connect is a collection of lifestyle technology that includes the following features: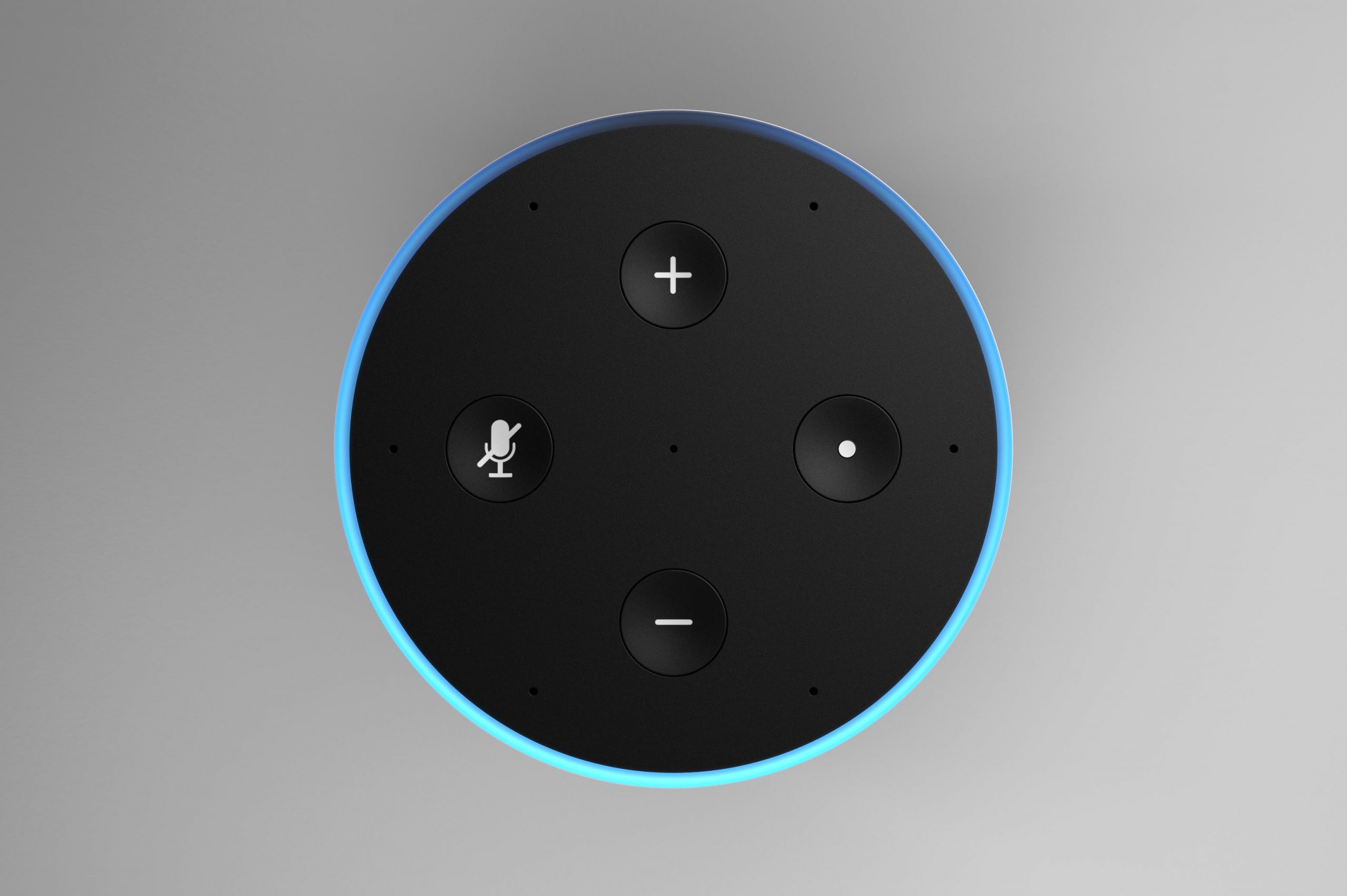 Amazon Alexa
A personal voice assistant that allows you to voice command a number of basic tasks such as turning your caravans lights on and off, gaining access to weather forecasts and recipes.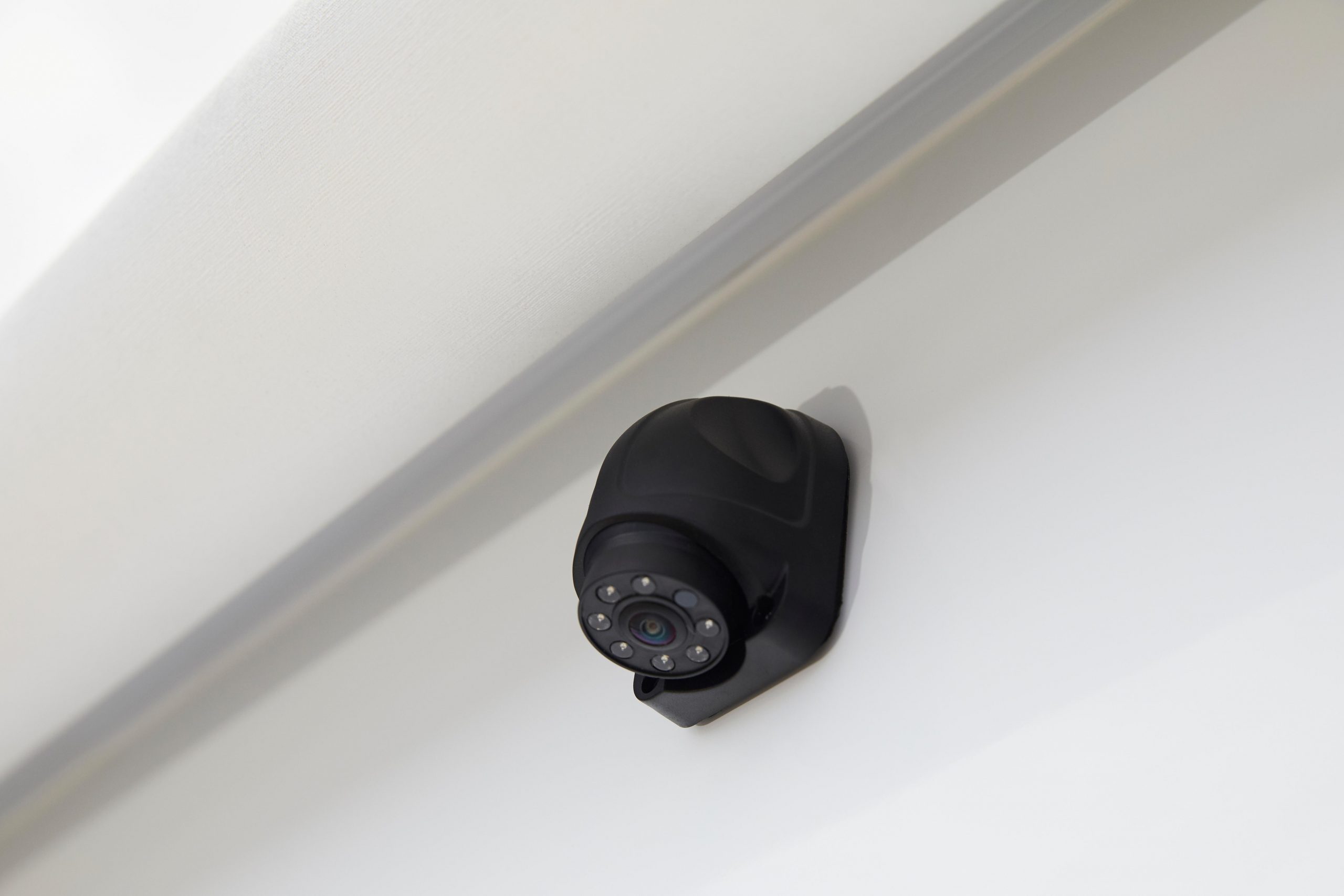 360 Degree Cameras
There are no blind spots when towing and parking – a world first in a production caravan.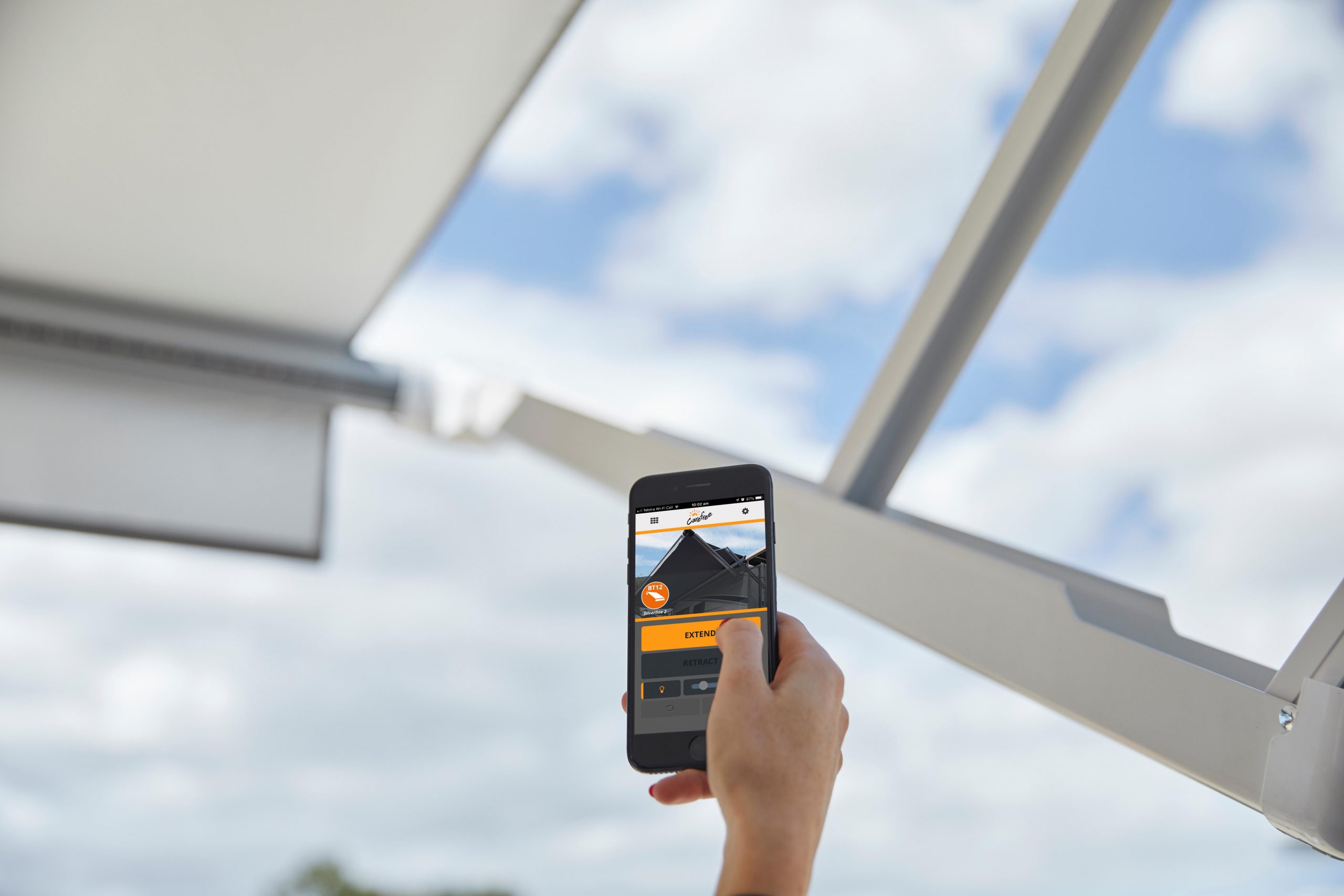 Bluetooth Awning
Smartphone app-controlled electric awning with personal presets, operated within Bluetooth range.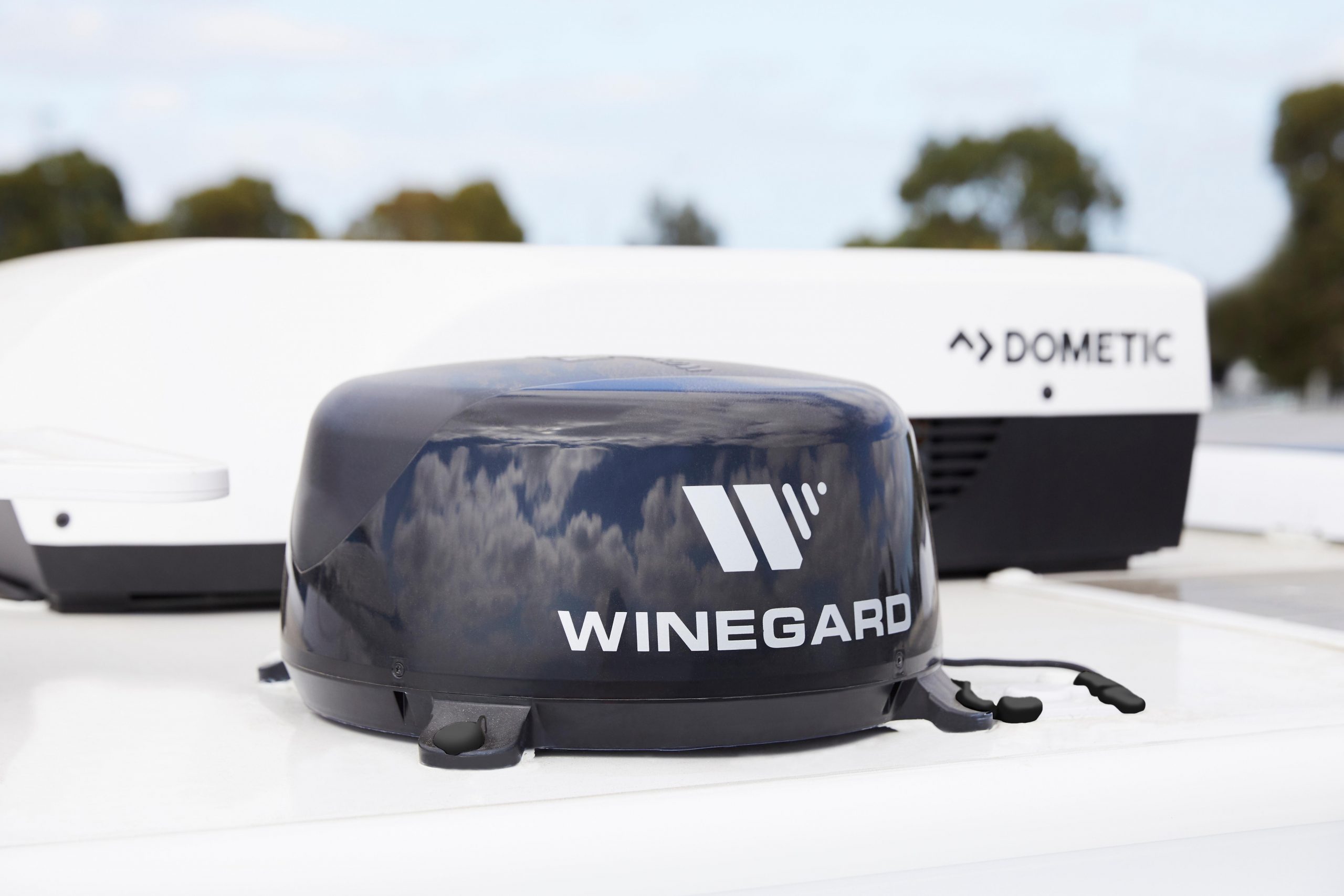 Winegard and Wi-Fi extender
Winegard and Wi-Fi extender captures signals within a significantly increased range and provides maximum security and mobile internet speed with 4G capability.
Features are incessant throughout this motorhome that takes luxury mobile travel to new heights. Equipped to sleep two adults in a large double bed and the ability to sleep two more adults in a bed above the cabin, there's as much space as you would expect to see in a luxury hotel. And the luxury keeps flowing from a pop-up power tower, instant hot water supply, 2 x 160-watt solar panels and a Sphere Satellite Dish.
Returning for 2020, the Jayco Optimum once again comes with your very own personal assistant – Amazon Alexa – that now offers even more commands to create the perfect environment for travelling, entertaining or relaxing. With Amazon Alexa control, the command: "Alexa, turn on my RV" will extend the awning, set air conditioning to cool and play your favourite playlist so you can ease into your holiday with minimal fuss.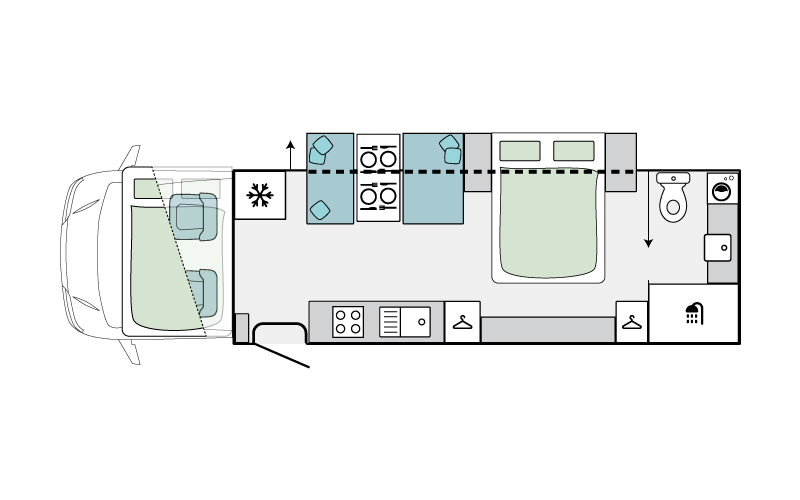 29ft Jayco Optimum IV.29-5 Iveco Daily 70c Motorhome 2020
$235,990
Type: Optimum
Jayco Optimum Iveco Motorhome
Features:
Aluminium-framed solid sandwich-panel floor
Aluminium frame in dinette seats and bed frames
Auto levelling system
Fibreglass fully insulated hail-resistant roof & walls
Child restraints mounting points to rear seats 4 – berth
Rear-View Camera
Solid ADR-approved main door with gas strut
External underfloor baggage doors
Overhead cupboards
Pull-out Pantry to kitchen
360 Cameras- driving aid
Alexa voice control
Battery 100 Ah x2
Battery Management System BMPRO 12 V/240 V
JHub Tablet Control Panel
Pop up power tower
Satellite – Sphere 12 V System
Solar System 2 x 160 w
Stereo Furrion CD/DVD/Radio with external speakers
TV Aerial Winegard
TV/DVD LED 12 V 24" & 32"
Wi-Fi with Extender + 4G
Additional Internal TV Point
Air Conditioning
Roof-Mounted
Cooktop – Thetford 2 burner + Induction cooktop
Fridge – Dometic 8 Series 216 L 3-way
Dishwasher
Innerspring Pillowtop Mattress
LED Roof Hatch x2
LED Strip lights underneath overhead cupboards
Lift-up bed with orthopaedic bed slats
Microwave Convection
Nautilus instant gas hot-water system
Rangehood 12 V with LED lights and twin fans
Sirocco Fans
Slide-out electric 12 V bed/lounge
Upholstery – Leather
Washing Machine Sphere 3.3 kg
Water filter to sink
Water Tank (Grey) Capacity 80L
Water Tank Capacity 240L
Windows double-glazed push-out with roller blinds
Awning – electric with LED light
Electric Step
External 240 V Double Power Point
External Entertainment Unit
External Fold-Out Table
Gas Bottles 2 x 9 kg
Generator Onan 3.6 kW
Side mount gas bayonet
Tow bar (Optional)
Bull bar (Optional)
Side steps (Optional)
Slide out kitchen (Optional)
Vehicle Features:
Make/Model: Iveco Daily 70c
Towing capacity (ball weight/braked) kg: 300/3,000
Cab colour: Silver
Engine capacity (L) 3.0 Bi-turbo
Engine Configuration: 4 Cylinder
Power kW: 150
Torque Nm: 470
Gearbox: 8 Speed Hi-Matic automatic
Fuel tank capacity (L): 100
Drive wheels: Rear
Rear wheel configuration: Dual
Wheel type: Steel
Anti-lock brakes: Standard
4 wheel disc brakes: Standard
Traction control: Standard
Stability control: Standard
360° Interior Walkthrough
360° Interior Walkthroughs are coming soon, stay tuned!
Key:
(O) – Option – Customers can choose to option out their RV with this particular product. An option does not come with an RV unless it has come fitted to a stock unit and clearly states this in the description and accompanying photos
Please note: Jayco can from time-to-time change options, decor and other features of a van without notice. Always confirm with a Watson's Leisure Centre Salesperson as to the exact features of the RV.
* Pricing is based on a standard 2020 model. Drive away price is inclusive of all on road costs. Additional weight tax may apply for NSW registered vehicles. All images are for illustration purposes only. Features subject to change. Visit our website terms or use for more information.