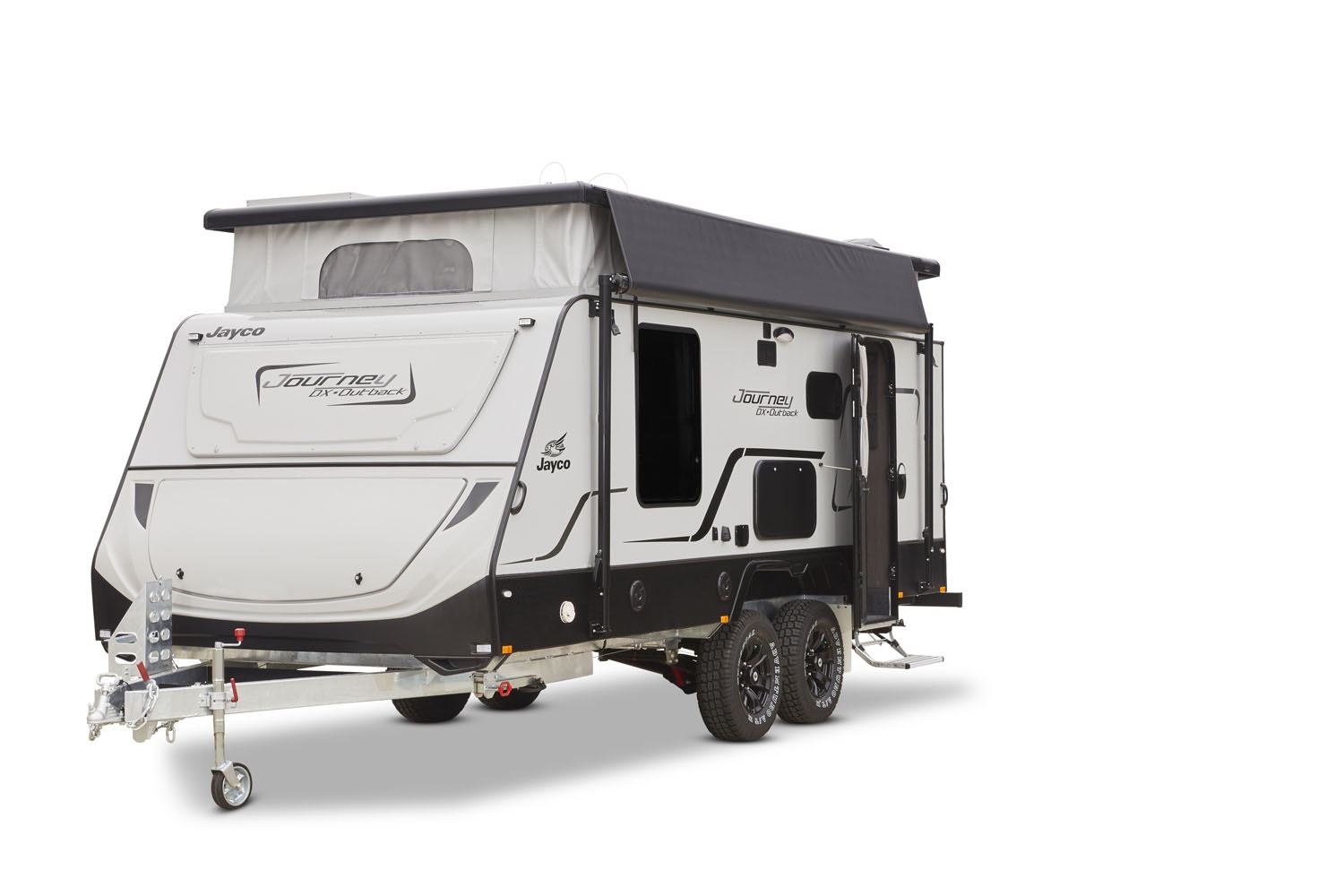 POP TOPS
Make your adventure POP!
The 2020 Pop Top range has expanded to include four new adventure ready models.
Exuding value for money, Jayco's Pop Top range combines the storage advantages of a Pop Top, with the hitch-and-go freedom of a camper, all with space-saving advantages of a roof that pops down for easy stowing.
Jayco's Pop Top range is ideal for those new to caravanning who want the flexibility to pack up and head off and explore Australia's great outdoors on a whim.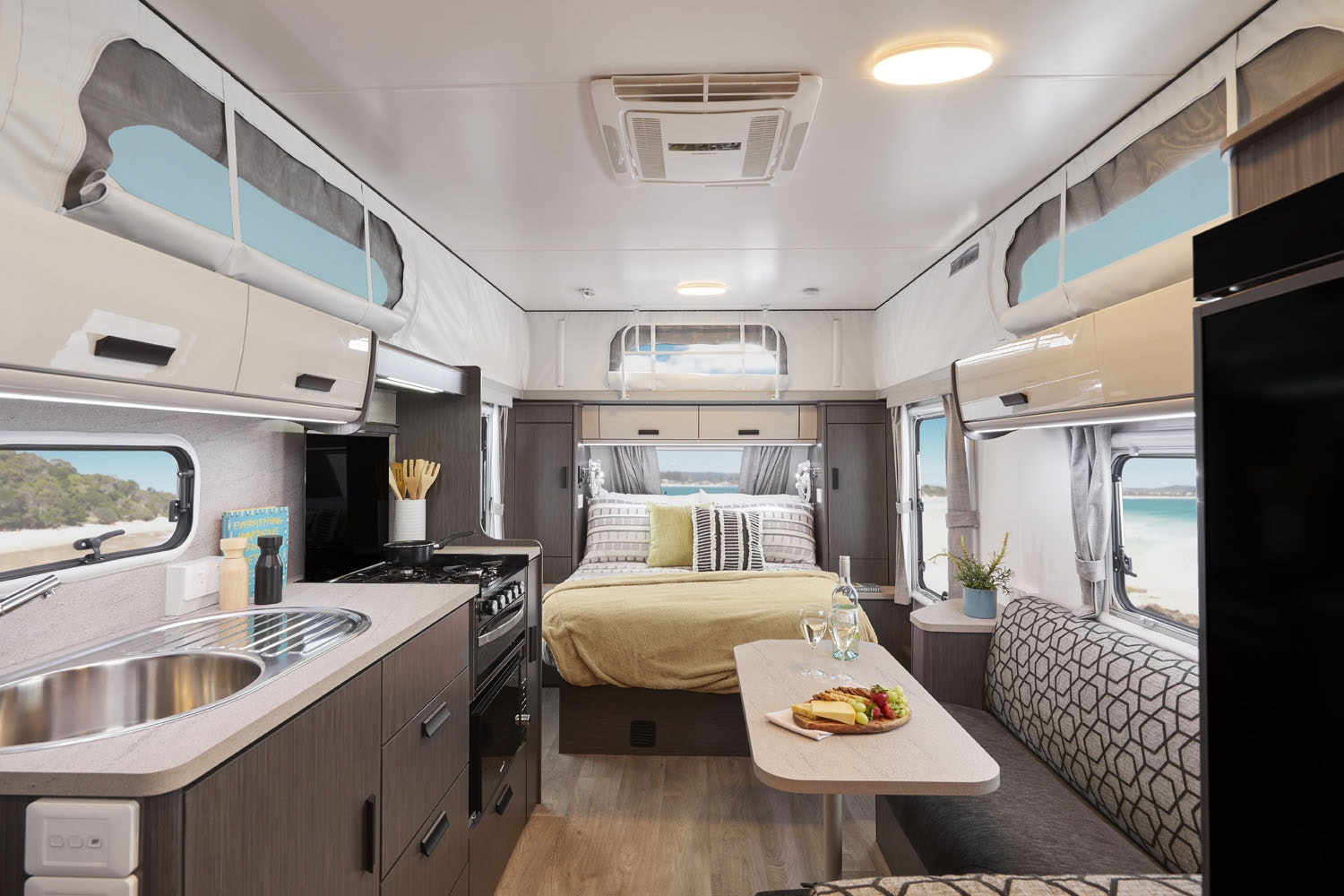 Plenty of space, easy to tow
Reduce the height of your Pop Top to store in your garage. Drive easy with less wind resistance and a lower clearance. Pop up the roof when you set up camp, and enjoy your spacious home away from home.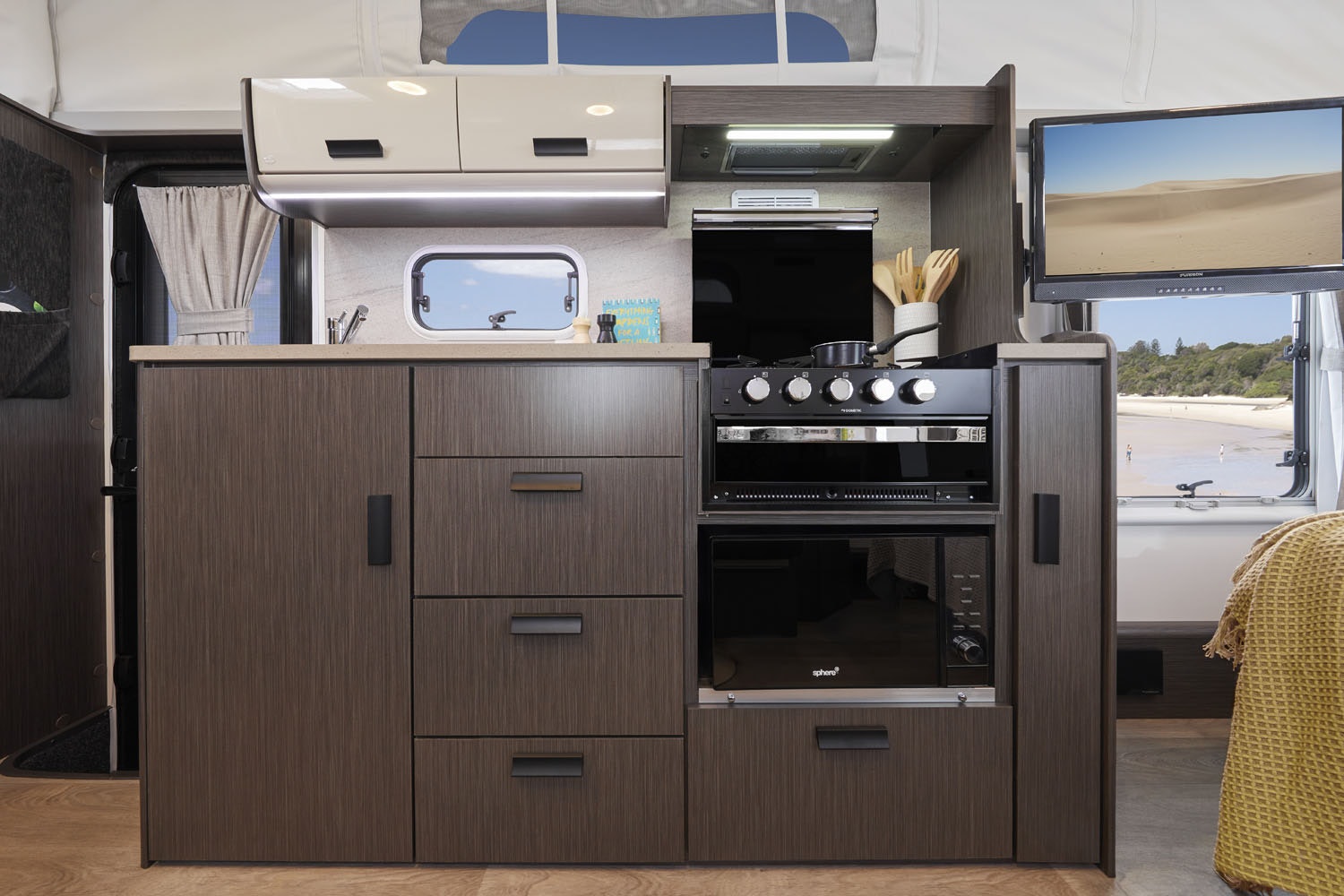 Feature packed
There's something to be said about design that achieves both practicality and comfort. Your Jayco Pop Top is equipped with a functional kitchen, fridge, stylish and durable furniture, air-conditioning and comfortable bedding to bring you and your family the kind of holiday that makes wonderful memories.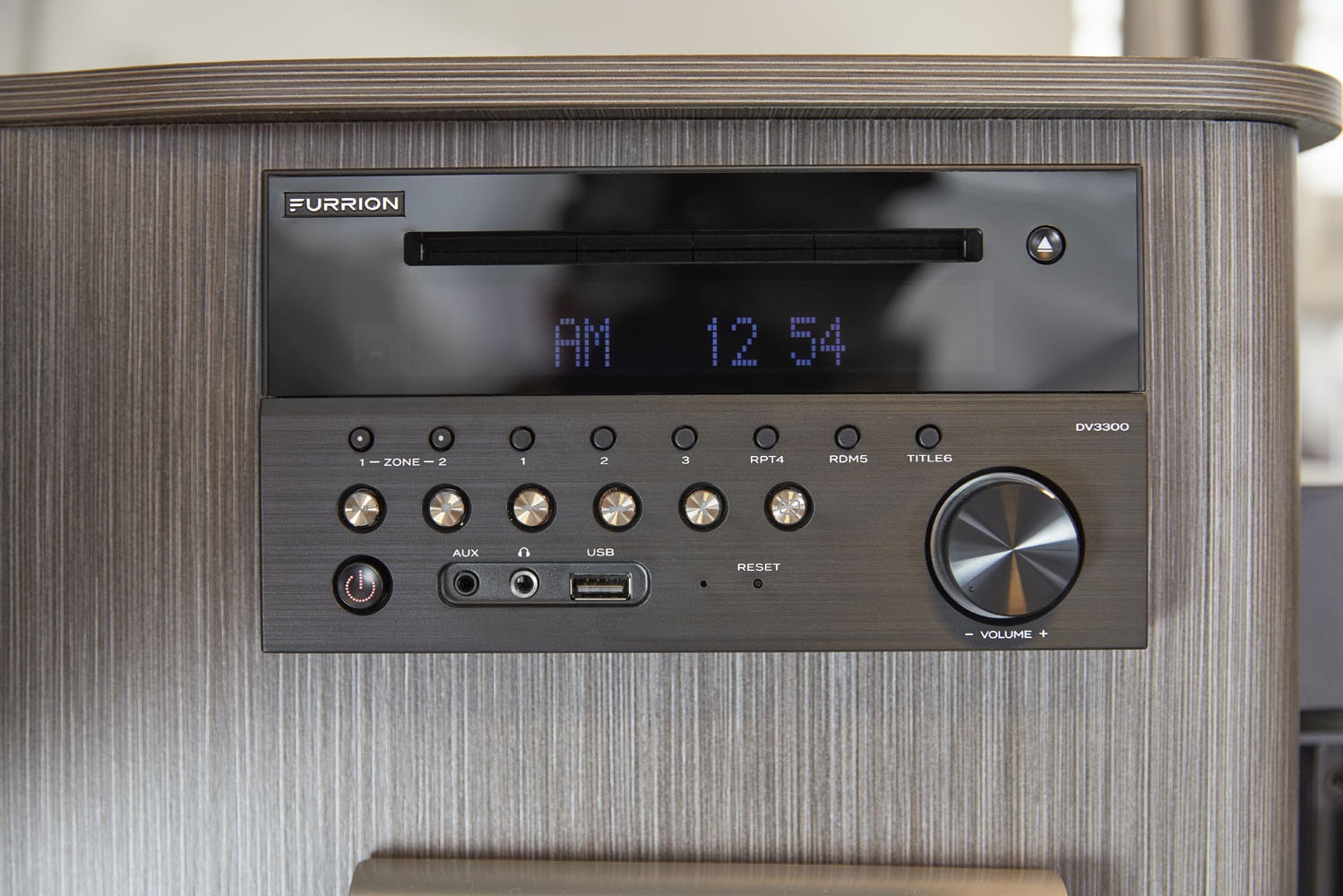 Customise your Pop Top
It's nice to know that while the standard Jayco Pop Top has more than you need for that special getaway, you do have the opportunity to add delightful extras such as an external picnic table, Furrion 12v TV/DVD, TV antenna and a Furrion CD/ USB/ Bluetooth stereo + external speakers. Plus you can choose from a variety of layouts to suit your lifestyle.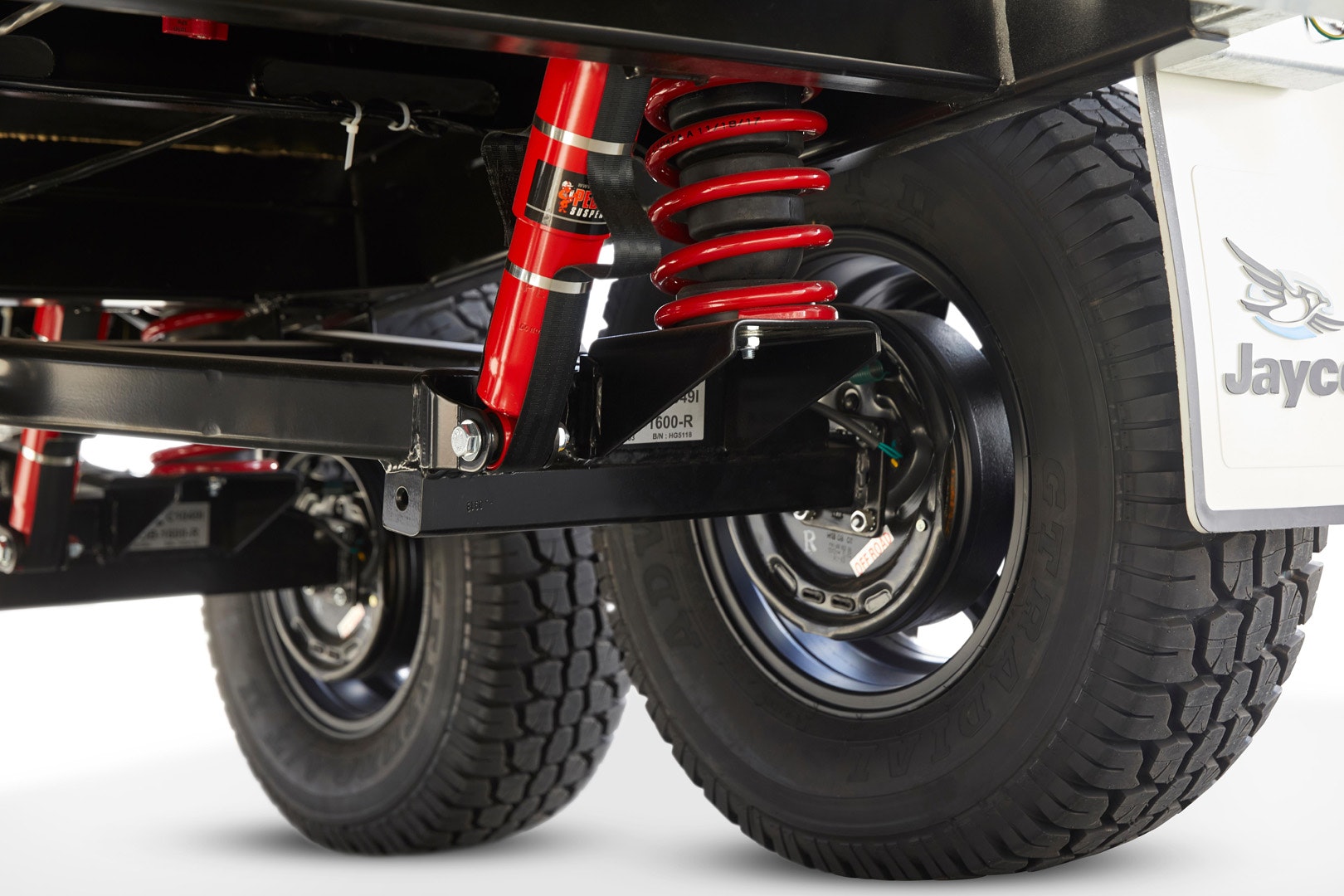 Jayco Outback package
The Outback package gives your Pop Top more added strength and clearance for towing in rugged conditions, as well as other bonus features. Each model of Jayco Pop Top comes with the option to upgrade to Outback for an improved off-road experience.
EXPLORE THE POP TOP MODELS
* Pricing is based on a standard 2020 model. Drive away price is inclusive of all on road costs. Additional weight tax may apply for NSW registered vehicles. All images are for illustration purposes only. Features subject to change. Visit our website terms or use for more information.