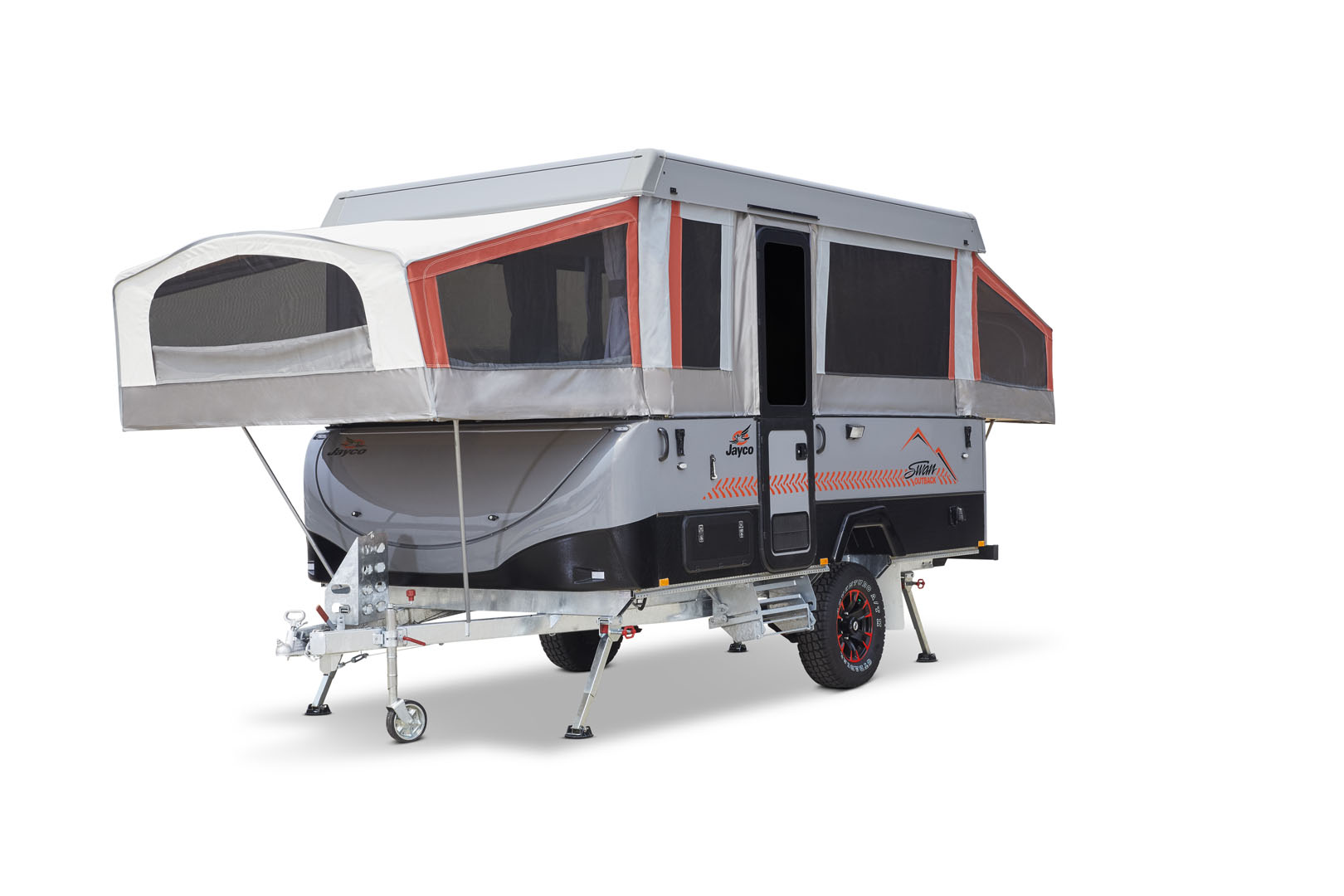 SWAN CAMPER TRAILERS
Small to tow, easy to set up and big to live in
The Jayco Swan Camper Trailer boasts plenty of room and can sleep up to 4 adults and 2 children. It is fitted with a kitchen, dining area, comfortable innerspring queen-sized bed, sturdy furniture and enough storage to carry more than just the essentials.
NEW: New interior tones are showcased throughout this year's range with the addition of Rovere joinery and a suite of new commercial grade, highly durable fabric combinations available.
Robust furniture is built on Jayco's exclusive aluminium frame for the strongest furniture in the market; the parts are screwed together not stapled.
Holidays should be simple, with comfort uncompromised. That's camping, the Jayco way.
Durable construction you can trust
Endurance chassis
An RV is only as strong as the base on which it's built, so we build our Endurance Chassis to last like no other. Lightweight yet super strong, it's hot dip galvanised for lifelong protection against corrosion, and features PSC member floor support, which better resist bending and compression, while also safeguarding under floor wiring and plumbing.
Tent section
The tent sections are made from Australian heavy-duty 14 oz canvas and boltiflex; they are one piece, double-stitched for extra durability.
Aluminium frame
The furniture in your Jayco camper trailer is built on our patented aluminium frame for strength and durability.
Maxiframe wall construction
All Jayco camper trailers are built with Jayco Maxiframe: a quad-layer aluminium frame wall construction technology that is both stronger and lighter than those of conventional 'timber & tin' aluminium-clad campers.
* Pricing is based on a standard 2020 model. Drive away price is inclusive of all on road costs. Additional weight tax may apply for NSW registered vehicles. All images are for illustration purposes only. Features subject to change. Visit our website terms or use for more information.