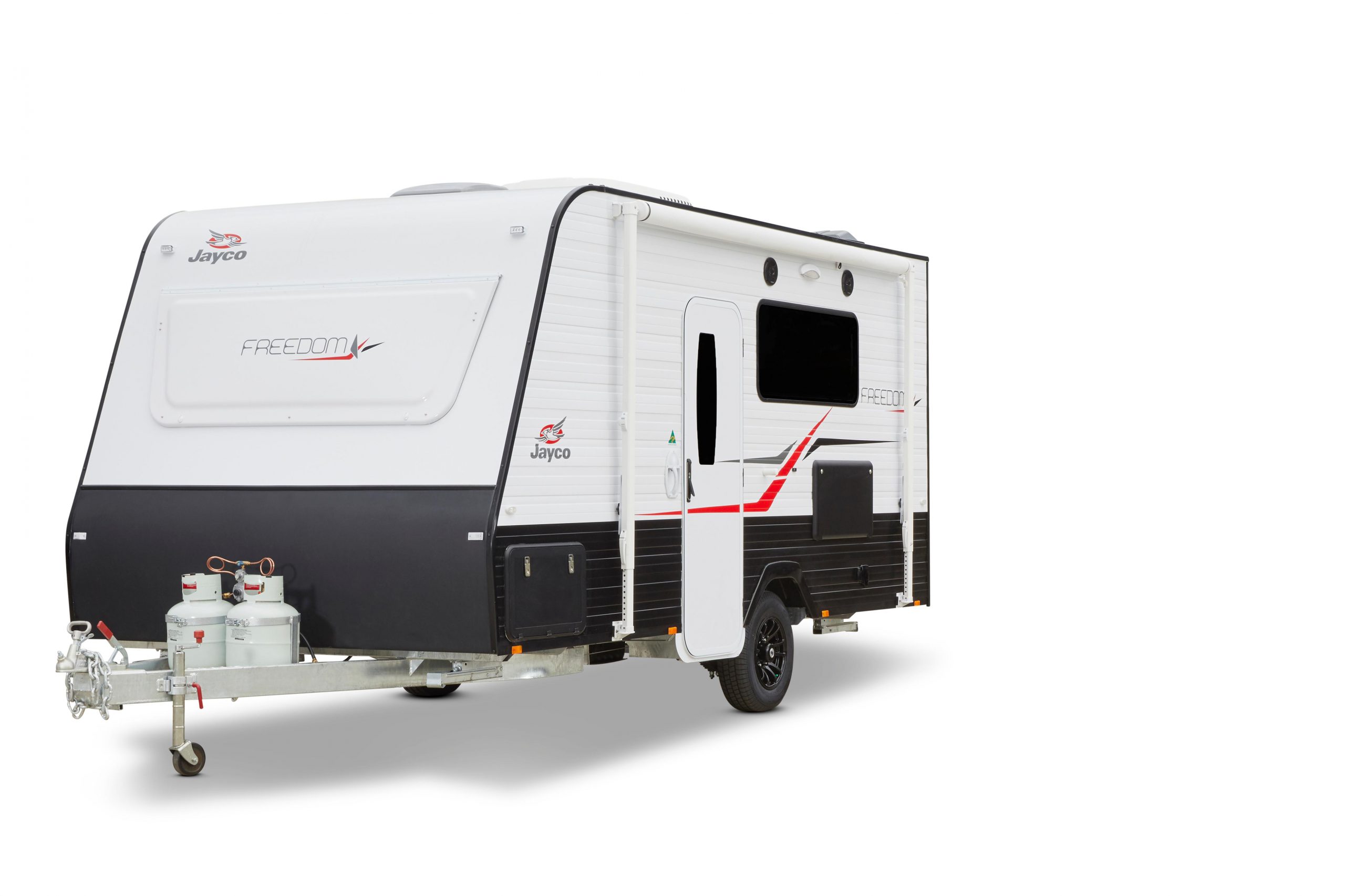 FREEDOM CARAVAN
Exceptional value for money without compromise
Each product in the Jayco Freedom range has all the necessities for uncomplicated camping with a price point to match. With a choice of two floor plans, Jayco Freedom boasts ample living space to create wonderful holiday memories. The Jayco Freedom features market-leading, fully insulated quad-layer walls that comprise of internal wall ply and insulation, aluminium frame, external 3 mm ply and external aluminium cladding, making you warmer in winter and cooler in summer.
Air-Conditioner
Keep cool in any climate with the roof mounted air-conditioner.
JHUB Phone App
BMPRO JHUB Phone App connect to manage you van.
Large Storage
Pack more into your holiday with the large side access storage boot.
Ride in style
Stylish and durable 15″ black alloy wheels.
15 ft Jayco Freedom 15.49-3 2019
$43,990
Type: Freedom
Tare Weight (kg): 1770
Tow ball (kg): 175
Travel length (mm): 6107
Travel height (mm): 2895
Body (L): 4880
Width (inc awning): 2470
Interior (L) 4800
Interior (H): 1975
Sleeps Up To:2
Item condition: New
Availability: Dealership
ID: 1242
19 ft Jayco Freedom 19.61-4 2019
$46,490
Type: Freedom
Tare Weight (kg): 2040
Tow ball (kg): 180
Travel length (mm): 7545
Travel height (mm): 2845
Body (L): 6120
Width (inc awning): 2470
Interior (L) 5890
Interior (H): 1975
Sleeps Up To:2
Item condition: New
Availability: Dealership
ID: 1243