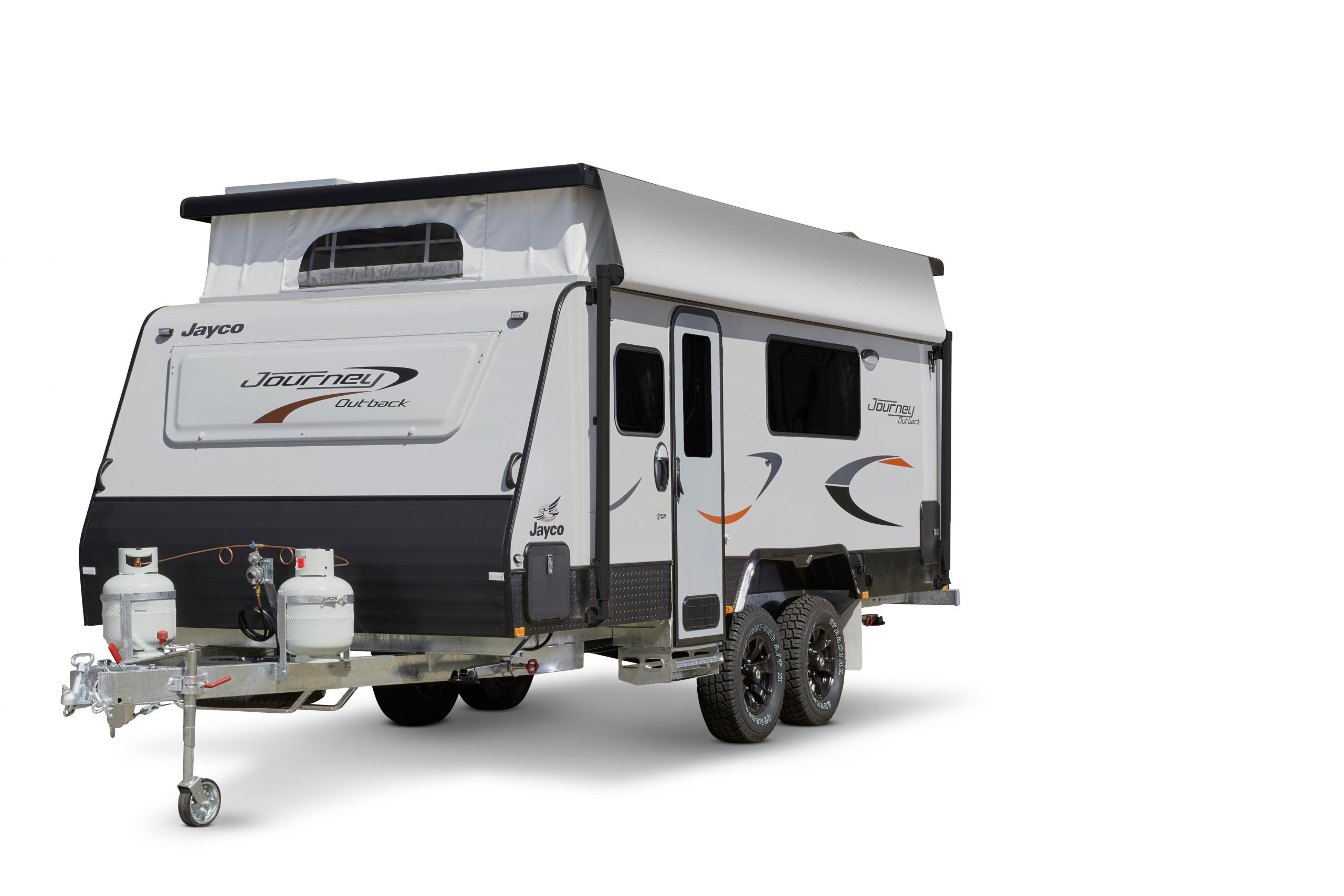 ENJOY THE FREEDOM A POP TOP CAN BRING
It's easy to see why so many Australian holidaymakers opt for a Jayco Journey or Starcraft Pop Top. Combining the storage advantages of a Caravan, with the hitch-and-go freedom of a Camper Trailer, they're ideal for extended road trips, weekend getaways and everything in between.
EXPLORE THE JAYCO POP-TOP RANGE
Plenty of space, easy to tow
Do you want the living space of a larger RV, with the towing and storage convenience of a smaller RV? Introducing the Jayco Pop Top. Pull down the roof, and the reduced height enables easy storage under your garage, less wind resistance and lower clearance. Pop up the roof when you set up camp, and enjoy your spacious home away from home. Gain the freedom to simply go where you please!
Fully featured
There's something to be said about design that achieves both practicality and comfort. Your Jayco Pop Top is equipped to bring you and your family the kind of holiday that makes wonderful memories. Return after an energetic day to your roomy lounge and dining setting with comfortable high-resilience antibacterial foam cushions for years of comfort and support, Euro Style furniture, full kitchen with fridge and microwave, and lift up beds with orthopaedic design. Fall in love with RV holidaying all over again.
Travel smoother & safer with JTECH suspension
Developed after an extensive two year testing program covering thousands of kilometres on second class roads, JTECH suspension has been designed specifically to keep your Jayco strong and safe under harsh Australian conditions. Delivering greater stability, a smoother ride, more precise handling and increased ground clearance without increased ride height, it makes towing easier than ever before.
Customise your Pop Top
It's nice to know that while the standard Jayco Pop Top has more than you need for that special getaway, you do have the opportunity to add delightful extras. Make your nights as fun as your days with a high-end entertainment system. Dine in style with an outdoor slide-out BBQ. You can even opt for a water filtration system. Pick and choose just what you want for your RV, and truly make it your own.
The Jayco Outback Package
If your inner explorer wants to take on the road less travelled, go for the Outback upgrade. The Outback package gives your Pop Top more added strength and clearance for towing in rugged conditions, as well as other bonus features. Each model of Jayco Pop Top comes with the option to upgrade to Outback for an improved off-road experience.
To determine which package best suits your needs, review Outback and Non-Outback model features for our Starcraft and Journey.